"El Niño" arrives in Argentina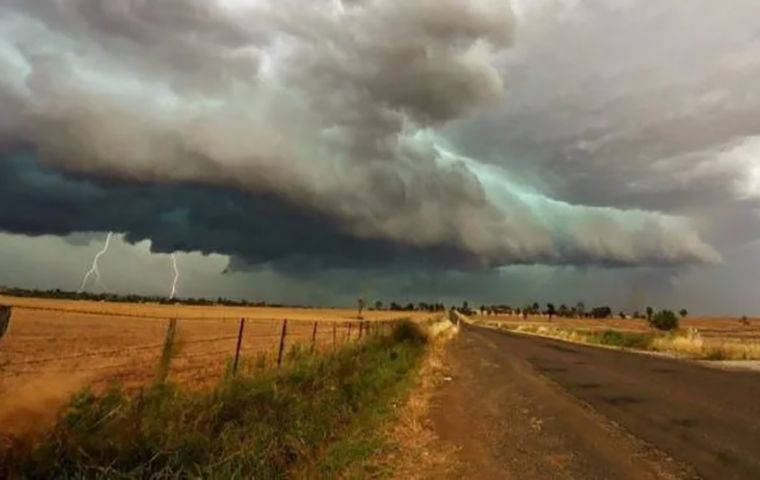 Argentina's National Meteorological Service (SMN) issued a report stating that the El Niño phenomenon had arrived in the country after water temperatures in the Pacific Ocean remained above those considered normal, thus triggering an atmospheric response to the warming.
ENSO (El Niño-Southern Oscillation), popularly known as "El Niño", is a natural climatic phenomenon that has a recurrence of between 2 and 7 years. Its impacts on climate are global in scale and vary according to the region of the planet and the time of year when the phenomenon occurs.
"The seawater temperature anomalies in the equatorial Pacific Ocean are consistent with an El Niño phase. A weakening of the trade winds was observed in the equatorial Pacific since mid-July, which would indicate that the atmosphere began to couple to the ocean. The Southern Oscillation Index maintained negative values, characteristic of a warm phase," the SMN report says.
El Niño conditions have been forecast 99% to remain throughout the September-October-November 2023 quarter.
In general, springs under the influence of El Niño tend to increase the frequency and intensity of precipitation in much of central-eastern and northern Argentina, especially in the provinces of Misiones, Corrientes, and northern Santa Fe, where seven of the ten wettest springs in this region occurred in years when El Niño was present.
ENSO generally translates into seasons with a higher risk of flooding, river flooding, intense storms, and other adverse weather impacts. In other regions of Argentina, such as the western Humid Pampas, El Niño springs tend to experience below-normal rainfall, which represents an opposite scenario. Since the 1960s 21 ENSO events have been recorded in spring in the South American country.
It is believed that the name of this phenomenon originated centuries ago from "El Niño Jesus" when around Christmas time Peruvian fishermen referred to the meteorological phenomenon in honor of the newborn Baby Jesus".