"Global South" objects to EU deforestation focus and 'risk assessment' qualification policies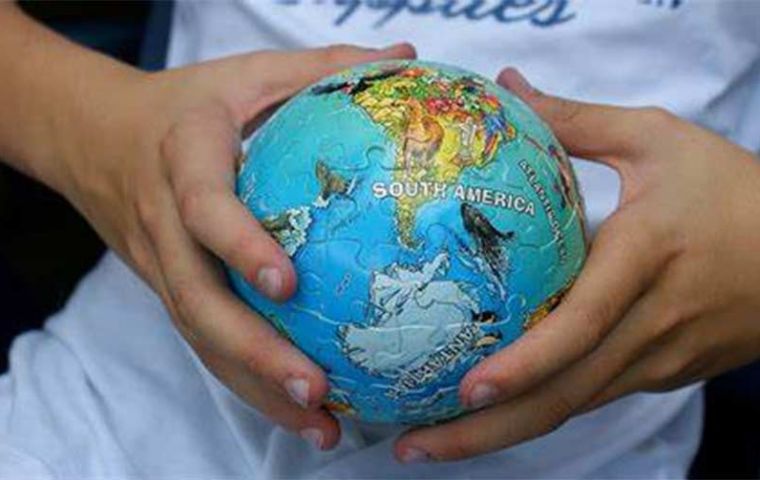 Argentina was part of the "Global South", which this week made a presentation before the European Union expressing deep concern about the distorting effects of the new EU ruling, from June 2023, referred to goods that are demanded to be free of deforestation consequences.
The "Global South", is made up of Brazil, Bolivia, Colombia, Ivory Coast, Ecuador, Guatemala, Indonesia, Malaysia, Mexico, Nigeria, Paraguay, Peru, Dominican Republic and Thailand, and the goods involved are seven, palm oil, soybeans, beef cattle, coffee, cacao, wood and rubber.
The purpose of "Global South" is to establish a significant dialogue with partners to jointly address the impact of the legislation and its application instruments.

The EU norm is considered controversial not only because of its unilateral inclusion in the above list of products, but also because it plans to establish, a "qualification system", by which the different regions are qualified according to a deforestation "risk level", high, standard and low. "Global South", pretends to be consulted on the risk assessment process.
When the norm was considered in the EU, no substantial dialogue instance with producing countries was implemented and the EC advanced unilaterally in the risk qualification. This attitude immediately triggered the "Global South" response.
This EU legislation policy represents a new obstacle for food producing countries access to the EU market, ignoring for example the fact that non subsidizing cattle producing countries have limited access to one of the most highly subsidized traditional markets of the world. A policy that clashes with sustainability and distorts world trade.

The "Global South "presentation before the EU expresses the interest of producing countries to comply with the objectives of environment protection and sustainable development agreed internationally, including combating deforestation, avoiding causing additional problems to global trade of the products listed in the EU norm.