Strong earthquake in Morocco kills hundreds; Marrakesh heavily damaged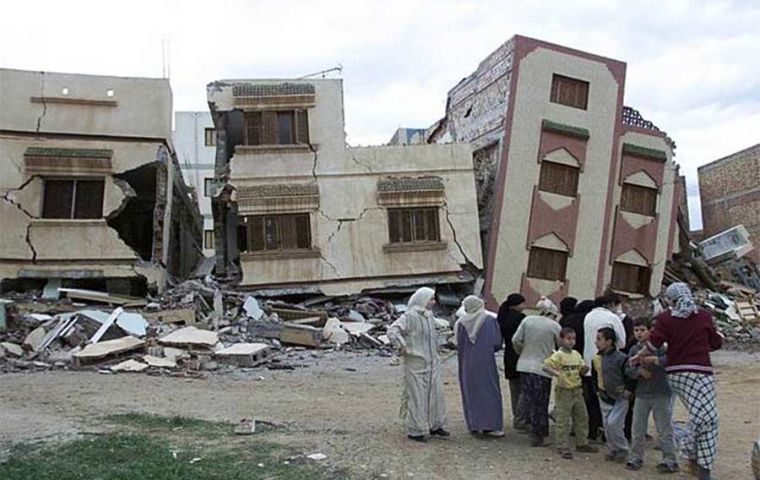 A powerful earthquake struck Morocco on Friday night killing at least 650 people, the country's Interior Ministry said adding that 153 people injured in the quake were getting treatment at hospitals.
"According to a provisional primary report, the earthquake killed 296 people in the provinces and municipalities of al-Haouz, Marrakesh, Ouarzazate, Azilal, Chichaoua and Taroudant," the ministry said in a statement.
The quake had a preliminary magnitude of 6.8 when it hit at 11:11 p.m. (2211 GMT), according to the US Geological Survey. Many buildings were destroyed and power supply was disrupted.
The Interior Ministry said that the destruction was the highest in areas outside of cities and towns. The earthquake's epicenter was high in the Atlas Mountains roughly 70 kilometers south of Marrakech.
The tremors of the quake were also felt in the coastal cities of Rabat, Casablanca and Essaouira.
Videos circulating on social media showed buildings collapsing and tourists evacuating restaurants. Marrakech was the closest major city to the epicenter where a UNESCO world heritage site and some other buildings were damaged.
Footage of the medieval city wall showed big cracks in one section and parts that had fallen, with rubble lying on the street.
USGS said that "the population in this region lives in structures that are highly vulnerable to earthquake shaking."
Many people, including women and children, stayed out in the streets during the night and did not return to concrete buildings as they were worried about aftershocks and other reverberations that could cause their homes to sway.
According to local media, the earthquake was the strongest to ever hit Morocco.