FDA approves latest Covid-19 vaccines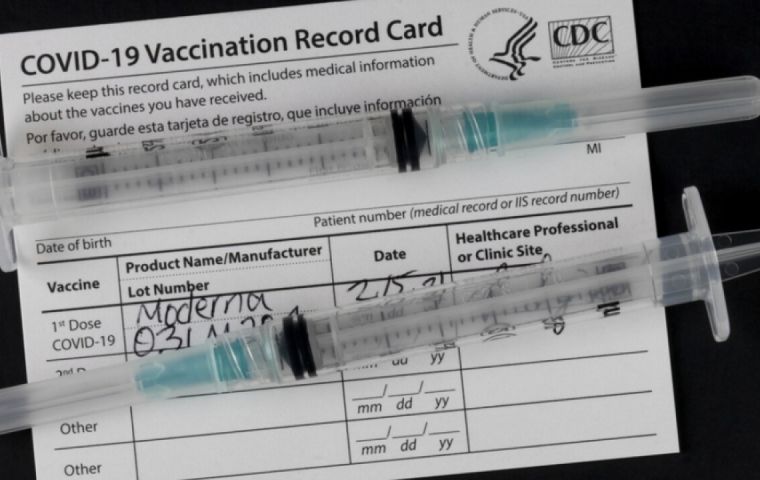 The US Food and Drug Administration (FDA) approved the latest versions of COVID-19 vaccines developed by Pfizer and Moderna which target newer variants of the SARS-CoV-2 virus, it was announced Monday. However, this time around, the US federal government is not covering the costs of the shots. The full price is expected to range between US$ 110 and US$ 130 per dose, it was reported.
The new formulations were created "to more closely target currently circulating variants and provide better protection against the severe consequences" of the disease, the FDA said in a statement.
"Vaccination remains critical to public health and continued protection against serious consequences of Covid-19, including hospitalization and death," Dr. Peter Marks, director of the FDA's Center for Biologics Evaluation and Research, said in an agency news release. "The public can be assured that these updated vaccines have met the agency's rigorous scientific standards for safety, effectiveness, and manufacturing quality. We very much encourage those who are eligible to consider getting vaccinated."
Following FDA clearance, the Advisory Committee on Immunization Practices, a group of independent experts will weigh the safety and efficacy of the new vaccines and make recommendations for their use. The advisory group is scheduled to meet on Tuesday, so the updated vaccines could be available in as little as a few days in select pharmacies and doctors' offices.
The updated vaccine is approved for people 12 years of age and older and licensed for emergency use in individuals 6 months to 11 years of age. Moderna reported that they expect the vaccine "to be available in the next few days," as they are "awaiting the recommendation of public health authorities."
The Covid-19 shots from Pfizer and Moderna will join the flu shot and newly approved RSV shots as part of a three-pronged public health strategy to tame the spread of all three viruses this coming winter in the northern hemisphere.
"This decision comes at a time when Covid-19 cases are once again climbing. Now, most people 6 months or older in the U.S. are eligible to receive this season's Covid-19 vaccine, even if they have never been vaccinated against Covid-19 before," Albert Bourla, Pfizer Chairman and CEO, said in a company news release.
"We expect this season's vaccine to be available in the coming days, pending recommendation from public health authorities, so people can ask their doctor about receiving their Covid-19 vaccine during the same appointment as their annual flu shot, saving time now and helping to prevent severe disease later when respiratory viruses are at their peak," Bourla added.
"As the primary circulating strain continues to evolve, updated vaccines will be critical to protecting the population this season," Moderna CEO Stéphane Bancel said in a company news release. "We appreciate the FDA's timely review and encourage individuals who intend to get their flu shot to also get their updated Covid-19 vaccine at the same time."