Washington's help called for in Paraná Waterway crisis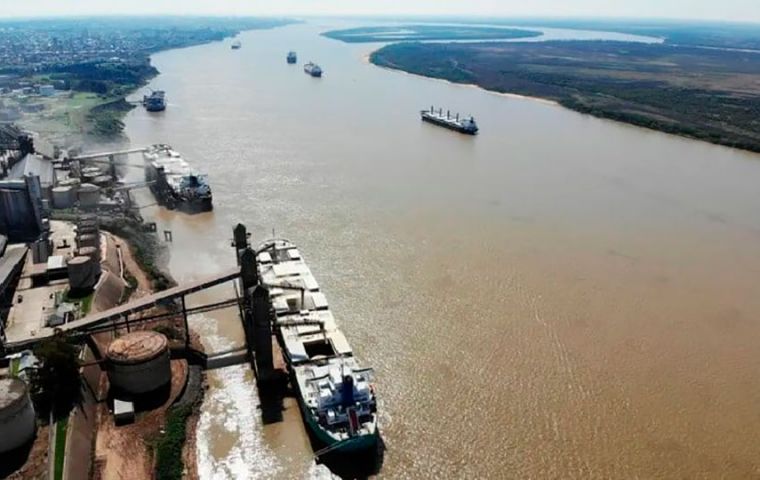 With too much negotiating and no solution on the radar, the US-Paraguayan Chamber of Commerce (Usapacc) has asked President Joseph Biden's administration to get involved in the brokering of an answer to Argentina's decision to charge tolls to barges sailing through the Paraná River Waterway.
The measure has affected US companies in Paraguay since their vessels have either been charged toll or seized for failure to comply, which has also dented bilateral ties between the two South American countries.
"We emphatically regret the Argentine Government's decision and advocate the use of diplomatic and legal mechanisms to resolve this dispute in a fraternal and honest manner. At the same time, we support the actions taken by the Government of Paraguay," Usapacc said in a statement.
The document also urged the US Department of State and the US Department of Commerce to analyze the impact of the toll on products traded between the US and Paraguay, as well as on exports by US companies operating in Paraguay.
Usapacc also denounced "the damage to trade in the Mercosur region" and pointed out "the wretchedness of these para-tariff barriers, the selfishness and arrogance" which, in its opinion, are at stake in this dispute.
Attention is now focused on whether Paraguayan President Santiago Peña will take additional measures to increase regional tension during his participation at the United Nations General Assembly (UNGA) in New York where he is also expected to cross paths with his Argentine colleague Alberto Fernandez.