Does Chaco's result herald the demise of Kirchnerism?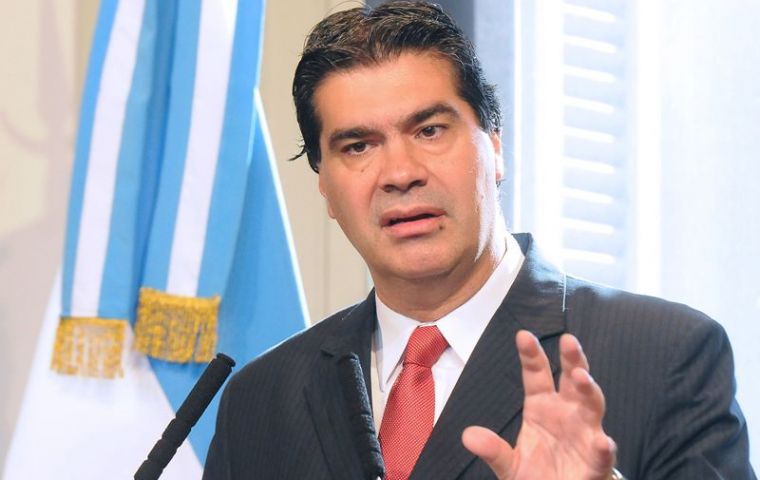 Last Sunday's results in the gubernatorial elections in the Argentine province of Chaco seem to be heralding new winds of change, as the demise of Peronism and its most recent version -Kirchnerism- appear to be on their way out, according to political analysts in Buenos Aires.
Governor Jorge Milton Capitanich, a former Cabinet Chief under then-President Cristina Fernández de Kirchner, lost his reelection bid to Leandro Zdero of the Radical Civic Union (UCR) which is now a part of the Juntos por el Cambio (Together for Change - JxC) coalition.
JxC's presidential candidate Patricia Bullrich's inner circle views this outcome as the newest step of her road to Casa Rosada, which is nevertheless a tad overoptimistic, despite previous provincial results in Neuquén, Río Negro, San Luis, San Juan, and Chubut pointing in the same direction, both before and after the Aug. 13 Mandatory, Open and Simultaneous Primary elections.
Although Peronism might be on its way out, Congressman Javier Milei's La Libertad Avanza could be stepping into the limelight, thus becoming JxC's actual rivals for the Oct. 22 presidential polls.
Capitanich acknowledged defeat and wished Zdero "the necessary success as of December 10 because he has been elected by the will of the people" by 46.29% of votes against the incumbent's 41.22% which prevented a runoff as the winner surpassed the 45% barrier. It meant a UCR politician would retake the province's helm after 16 years. Governor-elect Zdero is currently a provincial deputy for the UCR.
Bullrich said Sunday was "one of the most important days in Argentina, we are beginning to enter with Leandro to those fiefdoms that seemed to be there for life. There is a deep decision of change in the life of the people of Chaco."
"This is not a fiefdom, it is a democratic State, where institutions and the will of the people are respected," said Capitanich upon announcing his loss.
The last radical to govern the province was Roy Nikisch, between 2003 and 2007. In 2011 he lost to Capitanich.
Last June 2 femicide of Cecilia Strzyzowski two weeks before the provincial PASO tipped the scale against Capitanich. Cecilia's in-laws Emerenciano Sena and Marcela Acuña, together with Cecilia's husband César Sena are currently in custody for the crime. The Senas were running for the province's parliament on behalf of Capitanich's force.