Argos transferring its North Falkland Basin production license to JHI Associates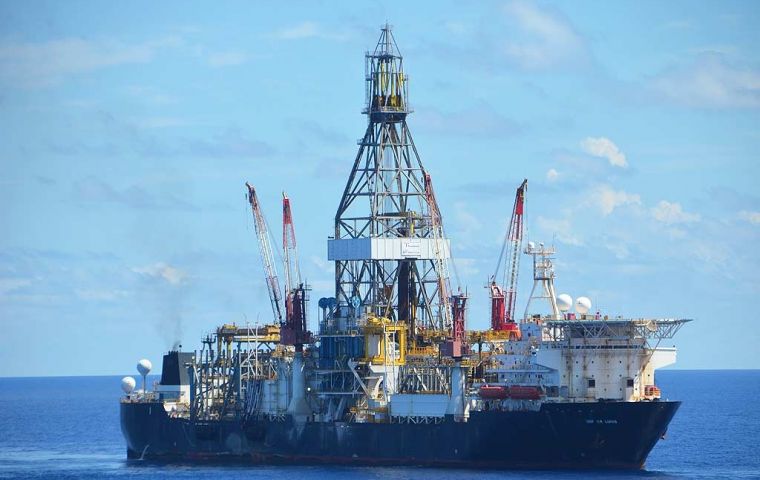 Argos Resources Falklands said on Tuesday that the government of the Falkland Islands has agreed to the transfer of Argos's PL001 production license interests in the North Falkland Basin to JHI Associates based in Toronto, Canada.
JHI Associates describes itself as the premier Guyana-focused deepwater exploration company. With leadership actively exploring offshore Guyana since 1998, its world-class technical team has experience around the Atlantic Margin, including with Guyana's basin-opening discoveries. Along with SuperMajor partners ExxonMobil and Total, and Guyana-based Mid-Atlantic Oil & Gas, Inc., JHI look forward to writing the next chapter of exploration success in the Canje Block.
The oil-and-gas exploration company said both companies are working toward completing a license acquisition agreement in the coming days. If the agreement is reached before Argos's general meeting on Friday, and if shareholders agree to the proposed resolutions, the company will immediately go into members voluntary liquidation after the meeting.
If the liquidation takes place Friday, Argos's shares will be cancelled from admission to trading on the Alternative Investment Market effective Sept. 26. The company added that it will provide further updates on the matter on Monday.
Guyana, once among the poorest nations in north South America along the Caribbean, since the recent discoveries of oil has seen its GDP per capita rapidly increasing on account of oil production and the country is expected to remain one of the fastest growing economies with double digit growth rates in 2023 and 2024.
While, historically, Guyana's GDP per capita was among the lowest in South America, extraordinary economic growth, averaging 31.7% over the last two years, brought real GDP per capita to over US$11,052 in 2021, from US$6,478.3 in 2019. Real GDP is estimated to have increased by 57.8% percent in 2022, owing primarily to an expansion of oil production.