Uruguayan Governor sees nothing wrong with child labor
Friday, September 22nd 2023 - 09:55 UTC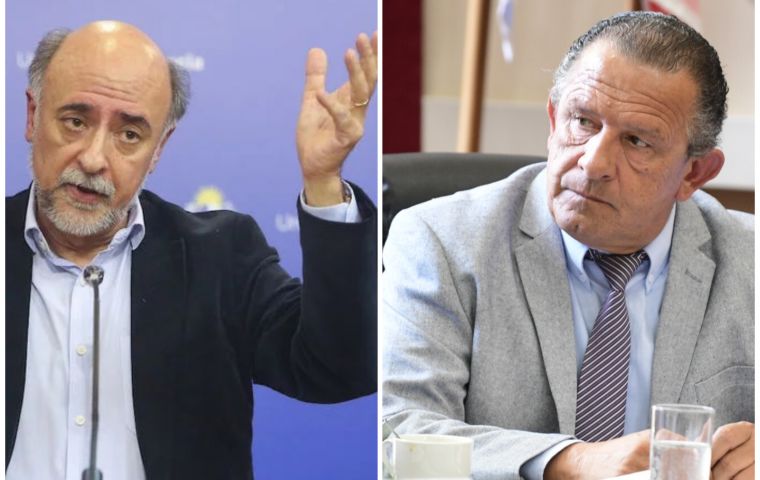 The Governor of the Uruguayan department (province) of Artigas spoke naturally of child labor Thursday in a TV interview, which prompted a swift reaction from the national government.
When asked about child labor in Artigas on Telemundo (Channel 12), Governor Pablo Caram said it was "normal" to see minors working in a tobacco plantation. "In the tobacco (production sector) there are children but generally the family nucleus works, it is the son, the daughter-in-law, some grandchildren," admitted the 65-year-old politician, who was elected in 2020 for his second consecutive term as head of the local government. Caram belongs to the ruling National Party (PN) of President Luis Lacalle Pou.
Caram also argued that "everything is handmade" in that industry "from the moment you plant it until it is harvested" and insisted that the situation of children working was normal and desirable. "It is much better to see a gurí (child) working than to see him or her walking around with a cell phone," he argued. "Sometimes I think that's why we have so many drugged guris," he went on. "Since the first administration of [former President] Tabaré Vázquez, the plantation area was reduced. It is a job that generates labor from start to finish because there are no machines," he also underlined.
He explained that when he finished school his father "made him work" which "was never a disgrace" because "work dignifies." The mayor said the children were "13, 14 or 15 years old."
When questioned about whether their work should be regulated, Caram claimed that the matter was beyond him and that for that "the Ministry of Labor would have to go there."
"I believe that it is not that 11-year-old gurises are working in the black," Caram also stressed.
In response, Labor Minister Pablo Mieres announced on X (formerly Twitter) that the situation would be investigated. "Radical rejection of these inadmissible expressions!!!!! We have just arranged together with the Labor Inspector, Tomás Teijeiro, to send a team of inspectors coordinating with (the Uruguayan Institute for Children and Adolescents) INAU to tobacco production establishments in Artigas," Mieres wrote.
The president of Uruguay's Instituto del Niño y Adolescente (INAU), Pablo Abdala, told El País that "there are no two opinions that the work of minors under the age of 15 is illegal under any circumstances". In the South American country, child labor by minors under the age of 15 must be regulated by the INAU, which issues work permits as long as the work is not dangerous, does not exceed six hours a day, and the young person is allowed to continue their studies.