Uruguayan President's son makes football top-notch debut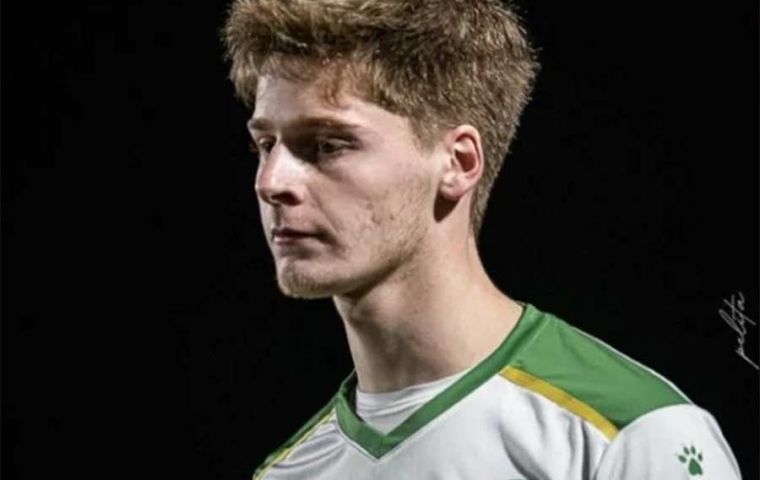 Luis Lacalle Ponce de León, son of Uruguay's current President Luis Lacalle Pou and grandson of former head of state Luis Alberto Lacalle Herrera (1990-1995), made his First Division football debut this week, it was reported in Montevideo.
The Cooper player came on as a substitute 11 minutes from the end before his team was eliminated from the Uruguayan FA Cup in a penalty shootout by Libertad (San Carlos) after a goalless draw.
"The day before I was told that I was going to be on the substitutes' bench along with other youth players, and that already generates a bit of expectation in you," the member of the presidential family said in a radio interview.
When coach Rafael Cánovas summoned "me, I was a little nervous, but I had to adapt and concentrate as quickly as possible because the match was also a tough one," added the player who also goes by the nickname "The Tiger of Malaysia," which was chosen by the South American country's current Chief Executive. "It's a phrase that he always uses. Now, the Malaysia part, I never understood it," said Lacalle Ponce de León about his father. "I am learning from the players with more trajectory that there are in Cooper and I try to learn from them," he added.
After the game, the player had dinner with his mother Lorena Ponce de León, his girlfriend, and his best friend, "which was great," admitted the Boston River fan who ruled out any possibility of going into politics: "No, no, football is enough, that's it!"
Although he intends to pursue a career as a footballer, he admitted that being the president's son makes him one of a kind. "It's a little difficult," he reckoned.