Changes to the net zero plan by PM Sunak stir controversy in UK and Globally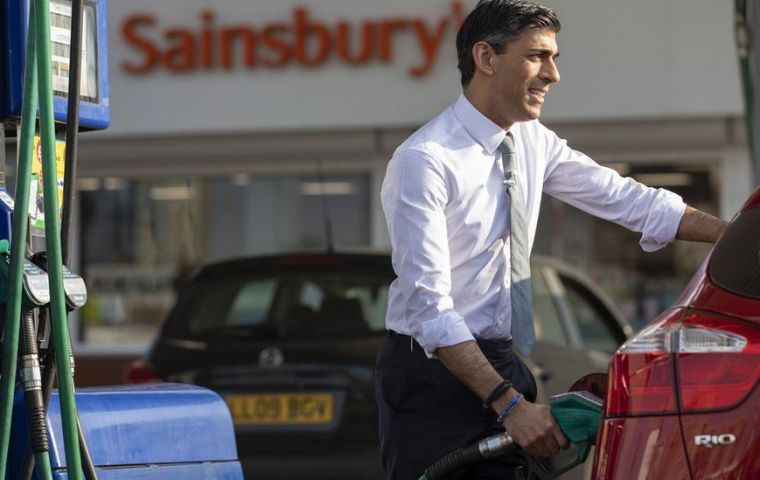 Condemnation and praise for UK Prime Minister Rishi Sunak who last week delayed the net zero plan by pushing back a ban on new petrol cars from 2030 to 2035 and announced delays on other key green policies.
Former Greek finance minister Yanis Varoufakis accused the Prime Minister of a "very special combination of incompetence and cynicism" and that his major change of direction and climate policies was "destroying" the UK's green credibility in a desperate bid to appeal to sections of the public.
"It takes a very special combination of incompetence and cynicism to manage to unite the car industry and the Greens against you, and Rishi Sunak has demonstrated that.
"It is very clear that this was the result of the Uxbridge by-election," Mr Varoufakis said - referring to the narrow Conservative win in the Uxbridge by-election in July, which some commentators attributed to anger at the extension of London's Ultra Low Emission Zone, ULEZ.
But from the United States, former president Donald Trump welcomed the announcement and praised the "smart" British PM Sunak. .
Railing against "fake climate alarmists that don't have a clue", Sunak claimed green measures could "destroy and bankrupt" the UK, said Trump.
"(Mr Sunak) has very substantially rolled back the ridiculous 'climate mandates' that the United States is pushing on everyone, especially itself", wrote Mr Trump, posting on his social media platform Truth Social.
However Defense Secretary Grant Shapps speaking in support of PM Sunak said the UK was ahead on reducing carbon. The controversial announcement delaying or cancelling UK green ambitions was supported by some sectors of the car industry, but many, including Ford, said it undermined planning..
But Mr Sunak, who was also criticized by some in his own party, insisted he could not impose "unacceptable costs" on British families as a result of attempts to reduce emissions.
Defense Secretary Shapps said that he "entirely" backed the changed deadline on selling petrol and diesel cars, and defended the UK's green record.
"We have the leading position in the G7 in terms of the amount of carbon that we have reduced," he said.
But panellist Rachel Johnson, a journalist and the sister of former PM Boris Johnson, said: "The lectern that he (Mr Sunak) stood in front of in Downing Street said something like 'long term decisions for a brighter future'. As I saw it, I thought, no, we are making short term decisions for a darker future... These are populist measures.
"He is equating green with expensive, which is wrong, green is going to be very good for the economy if they grip it."
Net zero means emitting no more greenhouse gases - such as carbon dioxide - than the amount taken out of the atmosphere.