Uruguay's Ancap awards all offshore exploration licenses open for bids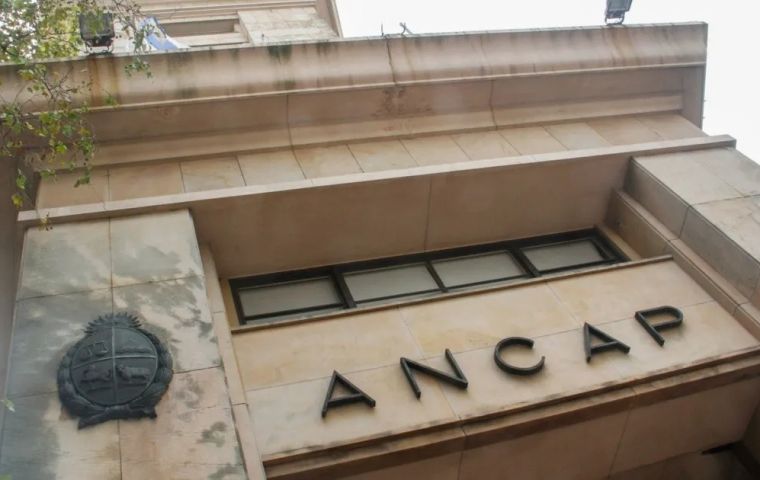 Uruguay's state-run oil company Ancap has awarded all seven offshore oil and gas exploration licenses open for bids to four foreign companies: YPF (Argentina), APA Corp (United States), and Shell and Challenger Energy Group (CEG) (United Kingdom), it was reported in Montevideo.
"There is much interest from the oil industry in exploring in Uruguay", after discoveries off Namibia, said Ancap's Energy Transition Manager Santiago Ferro while making the announcement.
"If before [Namibia] there was a 10% probability of success in the explorations, now we can think of 25%," he added.
"For the first time, all the blocks delimited by Ancap and the Ministry of Energy were awarded," he went on.
Ferro also explained that "150 million years ago, before the breakup of [the]Gondwana [landmass], Uruguay and Namibia were the same geographical location, so several elements of the petroleum system can be inferred to be present in Uruguay's offshore basins."
Ancap authorities also pointed out that US$ 127 million had been pledged by the bidders, but disbursements nearing US$ 200 million are to be expected "at the full risk of the proposing companies."
Uruguay imports 100% of the hydrocarbons it consumes and has so far found no oil or gas on its marine platform.
"So far the exploration campaigns did not make commercial discoveries, but important zones and sections of the offshore basins were not tested, which, in light of the findings in other analogous basins of the Atlantic margin, would be the most prospective," Ferro also noted. "These sections are the ones that oil companies will probably test in the next exploratory campaigns," he continued.
Seven offshore blocks became available to bidders in 2019 with an average area of 15,000 square kilometers each, located between 100 and 300 kilometers from the coast. Ferro also said that in May 2022 a first contract was signed with CEG, while five more are expected to be signed in October and the last one is expected to be signed by the end of the year.
Other bidders were Brazil's Petrobras, France's Total, and Britain's British Petroleum (BP), British Gas (BG), and Tullow Oil.