Venezuela: Arrest warrant issued against opposition leader Guaidó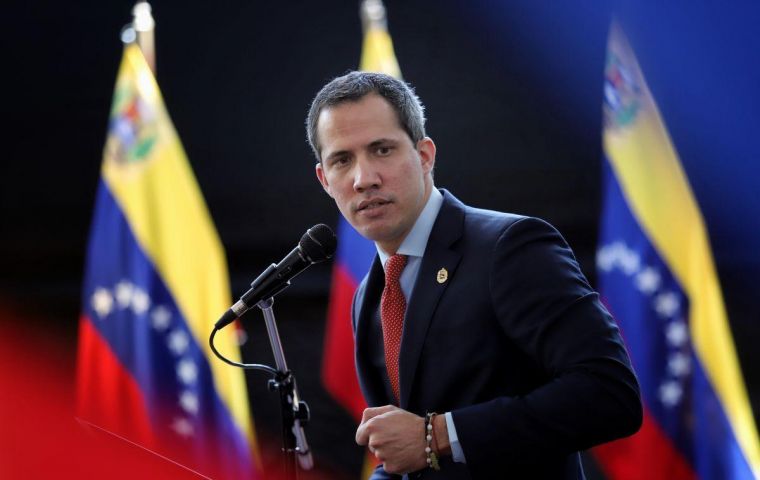 Venezuela's Attorney General's Office issued an arrest warrant on Thursday against opposition leader Juan Guaidó for the crimes of treason and usurpation of functions, it was reported in Caracas. Guaidó is currently residing in the United States.
Attorney General, Tarek William Saab explained that Guaidó used resources of the state-owned oil company Petróleos de Venezuela (PDVSA) "to finance himself, pay his legal expenses" and "forced" the company to "accept his refinancing terms." Saab also pointed out that these decisions caused losses to the nation worth US$19 billion and have resulted in the almost definitive loss of Citgo, the oil refining business group.
Hence, the new investigation against Guaidó and the arrest warrant against him, in addition to an Interpol red alert, Saab said during a press conference.
The arrest warrant and the red alert request to Interpol were announced following revelations provided to several media outlets by a federal court in the United States, it was also explained.
Saab also pointed out that in addition to these crimes, Guaidó is under investigation for alleged irregularities committed at the company Monómeros. He said that 288 arrest warrants have been issued, 129 people have been detained and have already been charged, while 13 extradition requests are pending since 2019 in cases involving Guaidó and 129 of his aides.