Brazilian Navy begins Operation Antarctica 2023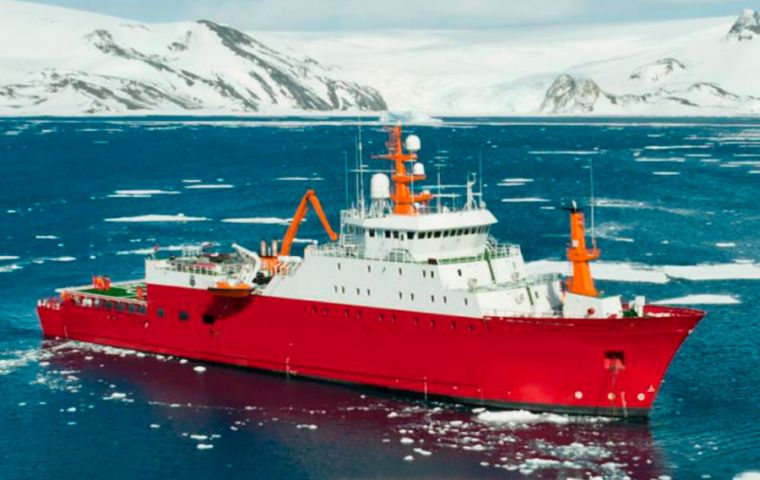 The Brazilian Navy (MB) officially started its Operation Antarctica (OPERANTAR) 2023 last Sunday with the departure of the Oceanographic Support Vessel "Ary Rongel" and the Polar Vessel "Almirante Maximiano", it was reported. The units will support the Brazilian Antarctic Program (PROANTAR) before returning to the Ilha das Cobras naval base in Rio de Janeiro in April 2024, it was also explained.
Scientists aboard the ships will carry out the so-called "Hydrography Work Plan 2020-2023", prepared by the MB Directorate of Hydrography and Navigation's, among other activities at the Comandante Ferraz Antarctic Station (EACF) and in camps and bases of other countries.
"Almirante Maximiano" Captain Dieferson Ramos Pinheiro highlighted that "some of the difficulties we have to face are the adverse weather conditions, psychosocial factors and the wear and tear of the ship itself. As we are in a year with an El Niño phenomenon, we are already monitoring in advance the possibility of a greater amount of ice breaking off, which represents a risk for navigation. But the situation is under control."
The MB's Polar Vessel "Almirante Saldanha" has been under construction since May at the Jurong Aracruz shipyard in Aracruz (Spain) and is scheduled for delivery in 2025 to replace the "Ary Rongel" with greater autonomy and capacity.
Meanwhile, the MB frigate "Liberal" returned to her base in Rio de Janeiro last week after completing Operation "GUINEX-III" in Africa. The South American unit had left in August for exercises with the navies and coast guards of Sao Tome and Principe, Cameroon, Nigeria, Ivory Coast, Senegal, and Cape Verde, as well as maneuvers with the Portuguese and Spanish navies. (Source: Zona Militar)