Flybondi to revolutionize peer-to-peer airline seats market
Wednesday, October 25th 2023 - 10:00 UTC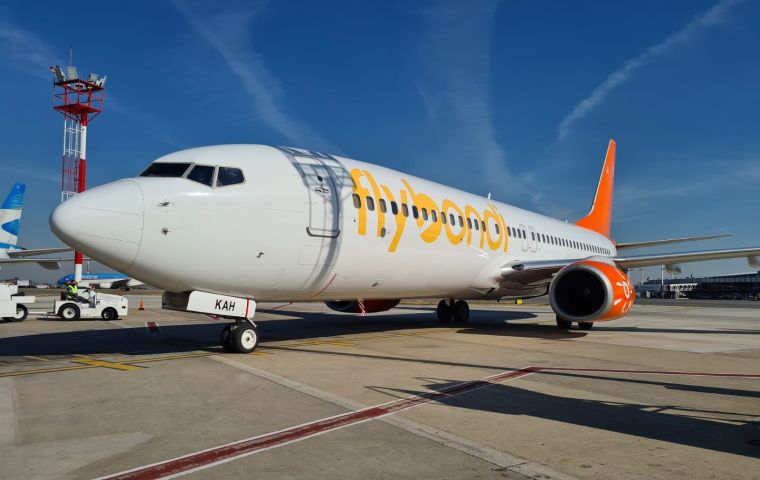 Argentine budget airline Flybondi will be the first in the world to allow passengers to trade tickets among themselves, the company announced Tuesday during a business forum in Mexico. The details on how travelers will be able to deal their seats are still being finalized, as is the exact moment when the mechanism would become available for users to exchange Flybondi tickets among themselves on both domestic and international routes.
The platform soon to be launched is in its final development stages after being designed together with Travel X, a technology company that provides solutions to airlines to improve the passenger experience. Behind Travel X are the Almundo travel agency founder Juan Pablo Lafosse, and Facundo Díaz, an advisor to start-ups such as Vrtify, RealityCode, PlayOnHolo, and Small Ax Creative, among others.
As Flybondi CEO Mauricio Sana and Lafosse explained during the ALTA AGM & Airline Leaders Forum in Cancun, Mexico, the bet is strategic for both the passenger and the company. The owner of the ticket will thus be able to recover the money paid for a ticket and also obtain a surplus since the fare will be defined in accordance with the demand at the time it is put on sale. The system would also boost the availability of last-minute seats on fully booked flights.
This peer-to-peer resell will work as a sort of auction of these digital assets, where the ticket holders will set the price. For the transaction, Flybondi and Travel X will charge a fee based on the value of the transaction. The function is in addition to others already available in 'Ticket 3.0', Flybondi's service launched in March, which already allows transferring, giving away, or changing the name of a ticket in just three steps.