BFSAI help with soil erosion and pasture re growth in the Falklands by spreading wool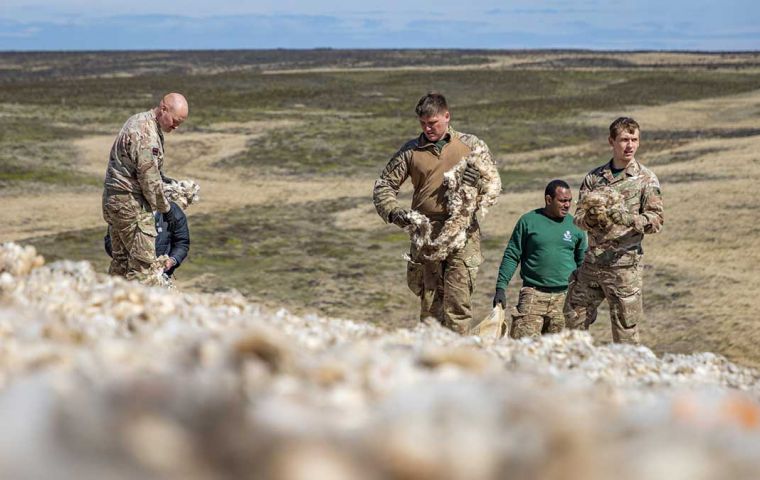 Members of British Forces South Atlantic Islands, BFSAI, are helping to combat soil erosion and re-growth of pastures in the Falkland Islands.
In effect as part of the Global Charge Charge conservation initiative, members of the current Roulement Infantry Company at BFSAI, from 2nd Bn, The Rifles undertook Ex Rhino Charge at Little Creek Farm. They spent the day assisting owner Emily Gilbert to spread wool bales on patches of eroded ground to encourage re-growth.
Under the expert direction of Emily, and Ben Berntsen from Cape Dolphin Farm, and on a surprisingly hot and sunny day, the soldiers spread a magnificent 17 bales of wool, a task that otherwise would have taken weeks to complete.
Emily and Ben were really impressed by the enthusiasm and effort from their military helpers, and by all accounts the lads enjoyed the chance to get out and about and get involved in some valuable work on the farm, doing something totally different from their regular jobs and experiencing a little slice of Falkland's life.