Falklands planning to redesign new themes on the Islands' banknotes; public consultations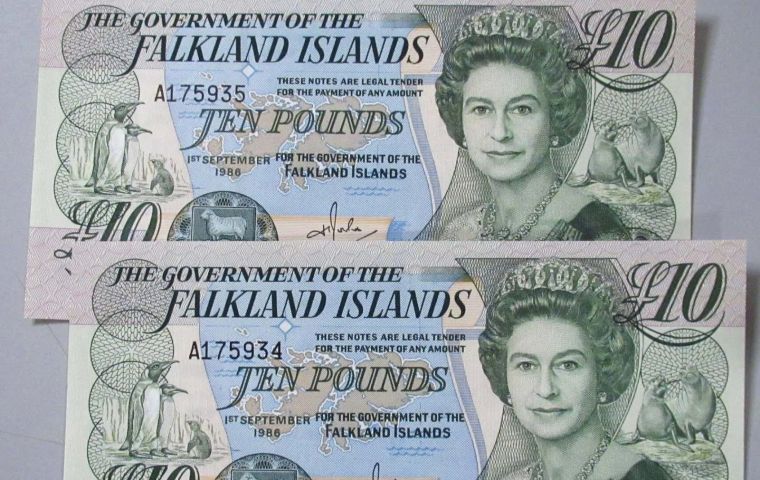 The Falkland Islands Treasury Department is launching two consultations concerning changes to Falkland Islands currency and is keen for the public to provide their feedback. The consultations cover:
1. A proposal to withdraw low-value coins from circulation: the option to withdraw 1p and 2p coins from circulation.
2. Redesign of Falkland Islands banknotes: new themes on new Falkland Islands banknotes.
Both consultations will run from this week to Sunday 17 December 2023.
As part of the consultation process concerning the withdrawal of low-value coins, a public meeting will be held on Thursday 16 November from 4pm-6pm, in the Harbour Lights Conference Room, Malvina House Hotel.
The findings of the consultation will help to inform the Treasury's decision on whether to remove 1p and 2p coins from circulation.
The findings of the consultation on banknote designs will support the second stage of the design process. This will involve engagement with a Note Printing Company and a professional note designer who will incorporate suggested themes into proposed bank note designs. There will be further consultation with the public in 2024/25 on the proposed designs.
Information on both consultations will be included in the Public Meeting at Goose Green.
All consultation materials and information on how to respond can be found online by visiting: www.falklands.gov.fk/policy/consultations
Alternatively, paper versions of both or either consultation can be found in the Post Office or the Christie Community Library, or you can email consultations@sec.gov.fk or call 28439.