US market reopened for Paraguayan beef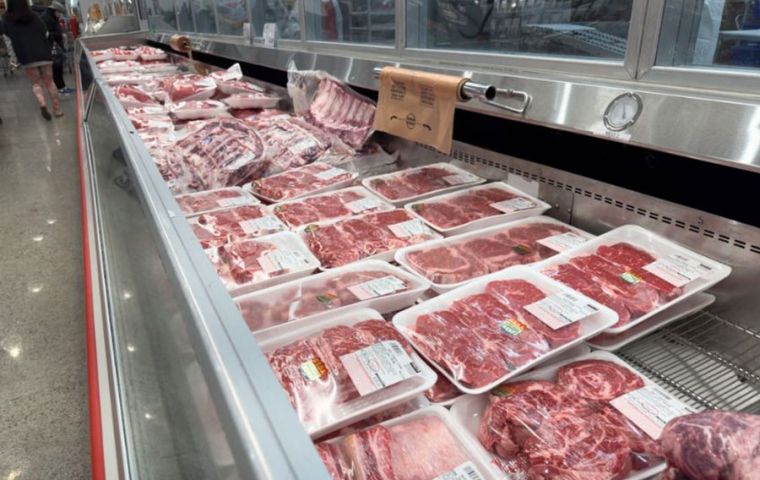 The United States has reopened its doors to Paraguayan beef after 25 years, President Santiago Peña announced Thursday together with US Undersecretary of State for Economic Growth, Energy and Environment José W. Fernández and US Ambassador Marc Ostfield, it was reported in Asunción.
"Congratulations! Paraguay is one of 18 countries in the world that can export beef products to the #USA. Now, American families will also be able to enjoy a good barbecue, made with Paraguayan quality beef," Ostfield posted on X.
"Paraguay conquers the USA with the best meat in the world. We celebrate the reopening of the US market for Paraguayan meat, as a result of the joint efforts of the Government of Paraguay, the national producers, and the meat industry. A historic milestone that reminds us that working together we can take Paraguay forward," Peña also said on social networks after meeting with Fernández.
Paraguay was already exporting processed meat to the USA and will now be able to send fresh meat, it was also explained.
Rural Association of Paraguay (ARP) President Pedro Galli pointed out that despite the long wait, Ostfield "was always honest with us in saying that everything was on track." From now on, private traders will handle the business, Galli also noted.
The approval from the United States Department of Agriculture (USDA) is the result of the hard work and dedication of Paraguayan producers, as well as their compliance with international quality and food safety standards, it was also explained. It also meant that Paraguayan meat had met the USDA's rigorous technical evaluations, thus guaranteeing the highest standards of animal health quality and food safety.
The Government of Paraguay also said it was confident that this new market opening would contribute to the sustainable development of the national agricultural sector and will further strengthen commercial ties between the two nations.