House Speaker launched draft to avoid US gov't shutdown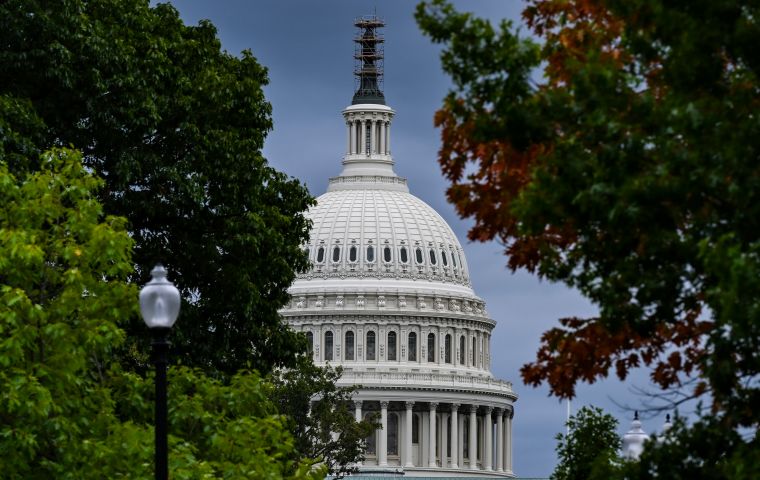 Republican Congressman Mike Johnson has submitted a last-minute budget proposal to avoid a shutdown of the government of the United States, it was reported in Washington DC.
The initiative of the new House Speaker consists of a two-phase budget extension, according to a draft resolution, published Saturday which mentions a partial budget extension with different deadlines for the different government departments: one on Jan. 19 and the other on Feb. Thus, the legislature would be able to negotiate the 23 budget items one by one. The measure is to be voted on Tuesday.
"This two-phase budget extension is the bill we House Republicans need to be in a better position" to make budget gains, Johnson said in a statement. The proposal does not include cuts or additional aid for Israel and Ukraine, two items that could generate pushback from both Democrats and Republicans alike.
Lawmakers from the most conservative wing of the Republican Party, whose support has proven essential to pass any measure in Congress given the narrow margin with which the House holds its majority, have expressed their refusal to approve an extension that does not lower the budgets.
The White House criticized the proposal Saturday, noting that it will lead to more "chaos among Republicans and more government shutdowns."
"House Republicans should stop wasting time with their own political divisions, do their jobs and work in a bipartisan manner to avoid a shutdown," said Presidential Spokeswoman Karine Jean Pierre, in a statement.
The previous extension, brokered by former House Speaker Kevin McCarthy, funded the government for 45 days before running out of money again on Nov. 17.
If an agreement is not reached this week, a technical "shutdown" would become effective next Saturday, leaving some two million civil servants wageless. Worldwide, it affects the issuance of travel visas, among other matters.