Falkland Islands King's Certificate and Badge of Honor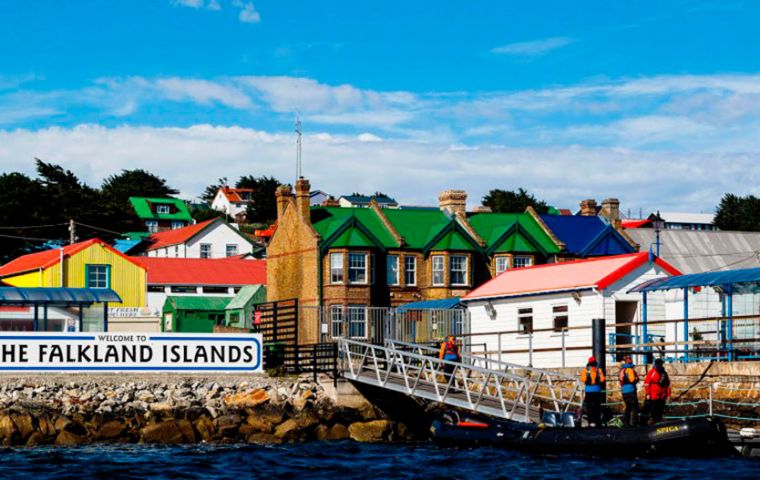 The Falkland Islands Acting Governor Dave Morgan (during the absence of Alison Blake GMC currently in London for the Joint Ministerial Council), and acting on the advice of the Falklands Executive Council, is pleased to announce the 2023 Award of the King's Certificate and Badge of Honor to:
Mr. Derek "Smokey" Cole in recognition of his exceptional work to support returning veterans to the Falkland Islands, including the setting up of Liberty Lodge.
Mrs. Julie Halliday for her contributions to the Islands, including raising money for local charities through local art and photography exhibitions which included the Essence of Our Community display.
Miss Tara Hewitt for her exceptional fundraising efforts for both local and overseas cancer charities and her contributions to the community such as the Be Bold Be Gold fundraiser.
Mrs. Carol Phillips in recognition of her dedicated service to veterans, going above and beyond to support them where she can.
A formal presentation of the awards by the Governor will take place at a date to be arranged.
Acting Governor, Dave Morgan said: "My congratulations to Derek Cole, Julie Halliday, Tara Hewitt and Carol Phillips for whom I am delighted to announce as this year's recipients of the King's Certificate and Badge of Honor. It was clear from the nominations and the supporting statements from members of the community that the awardees are held in the highest regard. All have provided and continue to provide their time, effort and enthusiasm to help deliver a wide range of activities in the Falkland Islands, and also for veterans be it local or visiting. They did this with no intention of recognition or reward, so it is wonderful to see the community acknowledge their contributions to so many across the Islands and overseas."