Chile expects 640.000 foreign tourists in high season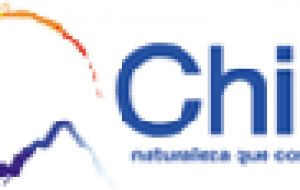 Tourist activity in Chile expanded 11.5% during 2006 and is forecasted to grow an additional 14% this coming summer season (January, February) according to the National Tourism Office, Senatur.
"Numbers indicate that Chilean tourism is growing with great strength", said Oscar Santelices, Senatur CEO. Until November foreign tourists arrived in Chile totaled two million, and according to official estimates another 80 to 100.000 Argentines and Brazilians must be added by the end of December. For the coming high season months, Senatur is forecasting 640.000 tourists, 14% over the same period last year, which will have spent the equivalent of 360 million US dollars, 10% up from last season. As to domestic tourism activity Senatur estimates that 5.5 million Chileans will be taking holidays in the country's different regions with a turnover in the range of 3.5 billion US dollars. This year the growth in tourist numbers was particularly strong from Colombia, 25%; Canada, 17%; China, 16%; Australia, 12% and Argentina 13.9%. Argentines are still the gross of foreign tourists in Chile, equivalent to 700.000. The tourists that spent most money individually were those from China, averaging 90 to 150 US dollars per day, followed by Japanese, 80 to 120 US dollars, while among those from the region, Brazilians averaged 70 to 100 US dollars and Mexicans, 70 to 85.