Venezuela's Chavez grants Kirchner more financial support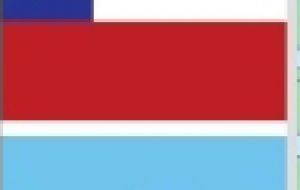 Argentina and Venezuela signed Wednesday several agreements establishing ever closer cooperation and financial links including a joint issue of a 1.5 billion US dollars Bond of the South.
The first of the two phase financial accord took place Tuesday when Venezuela purchased 750 million US dollars of the Argentine Boden 2015 bond. Argentine Economy Minister Felisa Miceli, who joined President Nestor Kirchner and other ministers in an official visit to Venezuela, confirmed the news in Caracas. Apparently the Boden bond will be later resold to the market by Venezuela along with an instrument of its own of the same value. This is the second Bond of the South joint issuance by the two countries. Last year, they sold one worth one billion US dollars. In absolute terms, the transfer of the Boden bond to Venezuela brings the total amount of funds that it has contributed to Argentina's financing needs to more than 4 billion US dollars over the past two years. Venezuela has sold many of those bonds to the market without using the Bond of the South mechanism. The Kirchner administration is facing debt maturity for some 13.5 billion US dollars in 2007. This year, Argentina has made two debt issuances for USD 500 million each, with yield at 7.71% in both cases. Kirchner and Venezuelan President Hugo Chavez also signed agreements establishing a so-called Bank of the South, which would provide development loans for infrastructure projects in South America. "This development bank should help us counter balance the perfidy influence of the International Monetary Fund and the World Bank", said President Chavez. An agreement was also reached regarding the delayed transfer of a 135 million US dollars loan from Venezuela intended to rescue one of Argentina's main dairy cooperatives, SanCor, from bankruptcy. "In the next few days we will put in process the rescue of SanCor" said minister Micellu who described SanCor as an important "emblematic" company in Argentina. In return, she said, Venezuela would get a significant agreement for powdered-milk deliveries. Other agricultural accords include Argentine cooperation in livestock breeding, intensive farming and the supply of 10.000 tons of beef and poultry to help Venezuela face market scarcity problems. At the end of the day and a half visit Argentine president Kirchner was insistent in pointing out that the agreements signed between Argentina and Venezuela were for the benefit "of all" and not "against anybody", so that "we can all live better". "There's nothing better than to be able to agree among ourselves", underlined Kirchner. Finally President Chavez surprised the Argentine delegation by making public the designation of Venezuela's current ambassador in Spain and former Deputy Foreign Affairs minister, General Arevalo Enrique Mendez Romero, as his next representative in Buenos Aires. "President Kirchner is aware of the naming as ambassador in Buenos Aires, with the consent of the Argentine Republic, of General Arevalo Mendez", said Chavez. Mendez replaces Roger Capella who was forced to leave for having asked Argentine picketers to support Iran, which has been formally accused by Argentine prosecutors of involvement in the 1994 bombing of a Jewish institution in Buenos Aires that killed and maimed over a hundred people.