New constitution for the British Virgin Islands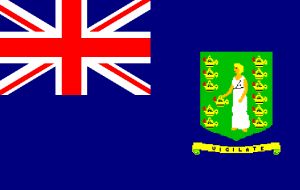 The successful conclusion this week of the British Virgin Islands (BVI) constitutional talks was praised by Foreign Office Minister Lord Triestman.
Delegations from BVI and the UK met in London on 26â€"28 February for the fourth round of talks on constitutional review for BVI. The talks were hosted by Lord Triesman, and BVI Chief Minister the Hon Dr Orlando Smith led their delegation. 'I am delighted that we have been able to work together to produce a new constitution for a modern BVI. The new BVI constitution will be an important step forward for the territory and includes provisions devolving significant new powers to the BVI Government. I particularly welcome the fact that the BVI has shown its dedication to the promotion and protection of human rights by including a Fundamental Rights Chapter in the new Constitution", said Lord Triestman. The new constitution will include a chapter on fundamental rights, setting out the key human rights that will be protected for all individuals in the territory. In the field of international affairs, groundbreaking provisions will allow for the devolvement of extensive new powers to the BVI Government and on the issue of internal security, a new National Security Council will be created giving BVI Ministers a greater say in police matters. The new constitution will also give the BVI Premier greater influence in setting the Cabinet agenda as well as creating the new role of Cabinet Secretary to facilitate the workings of the Cabinet. "I congratulate Dr Orlando Smith and his delegation on their determination to secure the best deal for their people, while retaining the links to the UK of which we are all proud", said Lord Triestman. The constitutional review process began in 2004 when the BVI Constitutional Review Commission was appointed and following extensive public consultation the Commission presented its report to Executive Council in February 2005. Its recommendations consequently formed the basis of the BVI delegation's proposals. In the course of 2006, delegations from the BVI and the UK held three rounds of constitutional talks, resulting in a draft text which was discussed in London this week.