Uruguay is in no position "to slam the door on Mercosur"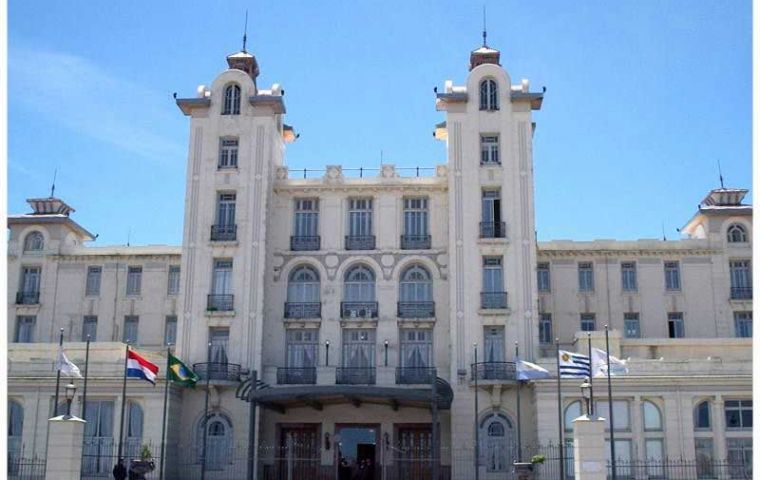 "Uruguay should not slam the door on Mercosur" and on the contrary should argue in favor of a strategy of greater international insertion for the block recommended Francisco Panizza from the London School of Economics.
Panizza was one of the speakers this week at the Business Round on Uruguay organized by The Economist Intelligence Unit in Montevideo with the participation of business leaders from the region and Uruguayan government officials with the purpose of finding competitive niches for the country in a globalized world. Panizza, born in Uruguay and professor of Latinamerican Politics in The London School of Economics said he "totally" supports the international trade insertion policy from President Tabare Vazquez administration that as a member of Mercosur is strongly pushing to open and expand markets with bilateral agreements with third countries. "I totally support the main lines of foreign policy which have been expressed by the administration of President Tabare Vazquez", which on the one hand necessarily means remaining in Mercosur for many political and economic reasons, but at the same time must insist in its autonomy, as a small economy, to search for new market possibilities and opportunities added Panizza. Uruguay and Paraguay, junior members of Mercosur have lately been at odds with Argentina and Brazil claiming the block has become a two members club, with little benefits for the smaller partners and therefore the need to establish agreements with third countries. However senior members insist all decisions in Mercosur (as established in the founding charter) must have the group's consensus which now also includes Venezuela. Nevertheless Panizza admitted the existence of great difficulties to implement such a policy not only because of the ruling coalition's in-discussion but also because of regional problems with Mercosur partners. Panizza mentioned as positive the "clear signals of the government in support of a free trade agreement with United States, which finally was frozen because of strong resistance inside the coalition and regionally. "Maybe in the long term the path to follow will become easier". Uruguay's "only attitude" is "to persist with dialogue, presenting arguments" to its regional partners because Uruguay does not have the strength "to slam the door at Mercosur or bang the table and say I'm leaving. That is a no-option for Uruguay, the only option for Uruguay is to keep insisting and offering arguments".