Rio Tinto, another Argentina/Uruguay dispute brewing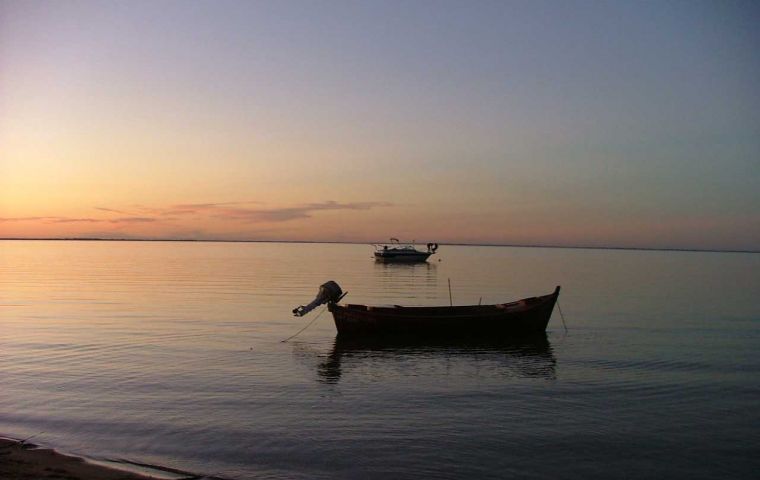 Uruguayan Minister of Public Works and Transport Víctor Rossi accused the Argentine Foreign Affairs ministry of looking for problems "where they don't exist" following an official request for information on the projected construction of a new port by the mining giant Rio Tinto where the river Uruguay and the River Plate meet.
"They (Argentina) are always looking for that little extra that spoils everything", said Rossi earlier this week when asked by the Uruguayan press about the alleged construction of a new port to the south of the highly sensitive area of the Botnia pulp mill. "We can't have countries talking about things which do not exist. The presentation of the (Rio Tinto) port has taken place. But in Uruguay no decision has been taken and much less adopted any definition on the overall proposal or its authorization", added Rossi to the Montevideo press. Earlier in the week the Buenos Aires business daily published that "A mining company further complicates Argentine relations with Uruguay". According to Ambito Financiero the Argentine Foreign Affairs ministry had begun consultations to verify if the Uruguayan government had made any formal presentation requesting permission before the River Uruguay Joint Administration Commission, CARU, regarding the possibility of the construction of a port by the British-Australian mining company somewhere along the shared border river. Argentine Foreign Affairs minister Jorge Taiana requested information on the issue following on a report from Rio Tinto saying it had acquired 267 hectares of land along the coast of the river Uruguay, in Soriano close to where the river meets the River Plate estuary, with the purpose of building a minerals loading port. Rossi said that once the Public Works and Transportation ministry finishes with all the assessments and studies related to the project, "the Uruguayan government will inform the Argentine government through CARU". "We've already informed the Uruguayan Foreign Affairs ministry where the issue is and when the moment comes the Argentine Foreign Affairs ministry will receive an official communication on the Rio Tinto project", he added. Rio Tinto is among the world's short list of leading mineral companies and has recently been in the news following several take over attempts by BHP Billiton and the acquisition of 9% of its shares by a Chinese government mining corporation and Alcoa from the US. Apparently Rio Tinto is interested in constructing a port in Uruguay with the purpose of shipping iron ore from a huge deposit in the heartland of South America, in Corumbá, Brazil. The port project involves some 205 million US dollars. At its peak production Rio Tinto would be sending an estimated 20 million tons of mineral ore in barges that would then be reloaded on special ore transport vessels from Uruguay to the rest of the world. Barges would not return empty since there's a second project for a steel foundry in Corumbá that will need coal shipments.