Ten Latam countries concentrate 9.6% of world cellular lines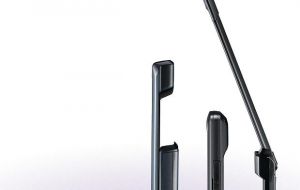 Ten Latinamerican countries concentrate 388 million cellular phone lines, which is equivalent to 9.6% of the world's total 4.02 billion on service according to a release from multinational consultants Everis.
World wide the number of cellular phone users has grown five-fold between 2000 and 2008, at an average annual expansion of 23.6%, reports Everis. The report which covers 45 countries shows that towards the end of 2008, almost half of all cellular phones are concentrated in nine countries: Brazil, Germany, China, US, India, Indonesia, Japan, Russia and Pakistan. Among the ten Latinamerican countries analyzed (Argentina, Brazil, Bolivia, Colombia, Chile, Ecuador, Mexico, Peru, Uruguay and Venezuela) only Chile and Uruguay have full territory coverage. The worst rated is Bolivia with only 45% coverage followed by Ecuador and Colombia with 84% each. In absolute terms the country with most cellular services is Brazil, 143.2 million, followed by Mexico, 76.6 million and Argentina, 44.8 million. The three make up seven of ten cellular lines in the region. Argentina is the only Latinamerican country with a cellular penetration higher than the population: 102.2 for every 100 people and a territory coverage of 94%, according to Everis.