Chilean Congress investigates ENAP losses & gas projects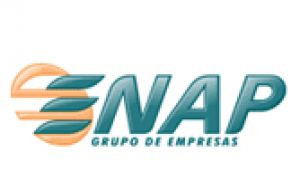 Chile's Lower House unanimously approved this week the naming of a special committee to investigate the financial performance of government owned hydrocarbons corporation ENAP, that suffered huge losses in 2008, and gas exploration projects in Tierra del Fuego which have been described as commercially "non viable".
The committee will investigate "the consequences of the worrisome financial performance of ENAP, with mounting losses of a billion US dollars during 2008". It was also investigate responsibilities and "alleged irregularities" in the management process of a government-owned company. The origin and consequences of such a huge debt; ENAP policies; coordination with the Finance Ministry to address the losses; business deals with private companies and other foreign government owned oil companies; profitability of exploration projects and "any legal, administrative or contractual elements that may help to explain the situation" are the some of the items in the committee's agenda that has 90 days to present its report. The situation at ENAP led CEO Enrique Davila to resign in late December. He was replaced by Rodrigo Azocar amid press accounts about a possible 500 million US dollars bond issue to cover the company's short term losses. Additionally ENAP is expected to look for a possible reschedule of part of those obligations. According to oil industry sources in Chile, ENAP's "complex" situation can be partly explained because the company sells refined products at the international prices that prevail at the time of the transactions, but it purchases crude oil two months before those sales. Due to the sharp decline in oil prices in recent months, the company has sold refined products at costs that are less than what it paid for the crude. More over in the first half of the year, when oil and oil derivatives were hitting record highs, ENAP increased its purchases of natural gas substitutes like diesel to supply electric plants amid a reduction in natural gas supplies from neighbouring Argentina. However even more serious was a December audit report from Chile's national comptroller declaring that Enap's Lago Mercedes natural gas project in Tierra del Fuego is "almost unviable". The project, which is 400 kilometres south of Punta Arenas on Tierra del Fuego Island attracted investment of 78 million US dollars in exploration activities from 2004 through October 2008. Enap signed agreements with international companies including to study the area's geology and perform fracturing tests. "The results demonstrated the existence of gas and condensate from 3,800-4,200m but are not considered commercially viable under current conditions" the comptroller office said. Officials from the comptroller's office visited the Lago Mercedes area and reported no production or testing activity. Camps around LM2 and LM3 were removed and no personnel are onsite. A study launched in January 2008 with Germany's Wintershall was to have been presented on October 31 but requested a six-month extension and now plans to release a final analysis on April 2. The comptroller concluded its audit by stating a high level of uncertainty surrounded any eventual success at Lago Mercedes, urging company authorities to take steps to make sure further state resources are used appropriately in the area.