Madrid makes formal protest over royal visit to Gibraltar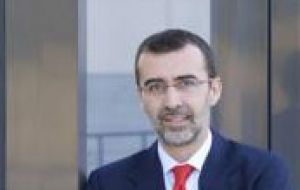 Spain has complained officially to Britain over next week's visit of Princess Anne to Gibraltar, labelling it as "inopportune" reported Tuesday the Gibraltar Chronicle. The Princess Royal is due to open a medical centre named after her but which Spain says is particularly sensitive to them because it is on "the disputed isthmus".
The Times reported that Angel Lossada, Secretary of State for Foreign Affairs, telephoned Denise Holt, the British Ambassador in Spain, to express Spain's "annoyance" at the two-day visit. A Spanish Foreign Office spokesman said: "The Secretary of State told the ambassador the visit was inopportune with regard to the sensibilities of the Spanish people." The Spanish conservative opposition, PP in particular has been infuriated by the Royal visit to the Rock. Jose Ignacio Landaluce, an opposition deputy who sits on the Spanish parliament's foreign affairs commission, said that the visit of a member of the British Royal Family to Gibraltar shows their "total support for the sovereignty of this British colony". "This is something to which we are totally against. It is an affront to Spain." Landaluce added that the visit was unfortunate at a time when relations between Spain, Britain and Gibraltar had improved in recent years. Buckingham Palace has declined to comment on the Spanish criticism of the visit. A spokeswoman for the British Embassy in Madrid also declined to comment. The Times quoted a Gibraltar Government spokesman said: "Visits of this type are not unusual. Gibraltar is one of the dominions of Her Majesty the Queen and accordingly visits are very welcome." Controversy surrounded a previous visit by Princess Anne to the Rock in 2004 to mark the 300th anniversary of British rule over the Rock. In an editorial El Mundo said that: "from the Spanish perspective, the presence of Princess Anne today highlights a clear act of aggression and plunder."