Falklands working for organic certification with Australian support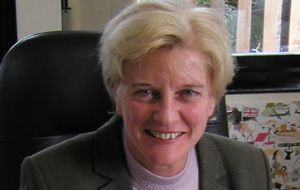 Forty per cent of the 1.1 million hectares of agricultural land in the Falkland Islands is working toward organic certification with Australian certification company ACO, according to Biological Farmers of Australia.
BFA said ten Falkland Island farms had gained "in conversion" Australian certified organic status with ACO.
Falklands Department of Agriculture Director Phyl Rendell said that currently ten farms are in conversion, a process that can take up to three years before they gain international organic status for their export products.
Falklands senior agricultural advisor Mac McArthur said in a statement released by BFA, the Falklands' marginal and unspoiled farming environment, which was host to some of the world most spectacular and rare wildlife, offered it a distinct advantage for organic agriculture.
"This environment lends itself to a more natural production system – perfect for organic farming," said Mr McArthur.
The Falklands Department of Agriculture recognised a greater need for farms to become certified organic and along with ACO formed a successful partnership, he said.
BFA director Andrew Monk, said ACO offered the Falklands' market access opportunities and suited the Falkland Islands' rangeland environment, which was similar to some Australian rangeland areas.
Two Falklands Islands' agricultural advisors recently completed training courses in Australia in order to conduct certification audits that will comply only with ACO standards.