UN economic office calls for risk and market regulation in Latam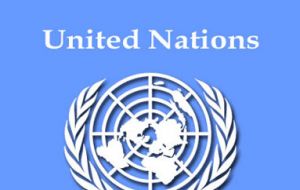 The United Nations Economic Commission for Latinamerica and the Caribbean, UNECLC warns that the current global situation is "far more severe" than the depression of the thirties and calls for urgent action in dealing with "risk and market regulation".
The concepts are included in reports from the UN office of Latinamerica which address the consequences of the world recession on the region, "no matter the degree of openness of the different economies".
So far the prevailing idea was that countries with little or relative openness of their economies could better weather the current situation.
UNECLC argues that the impact of the crisis in the region can be traced to the scarcity of foreign investments and problems affecting international trade.
In this context the UN office points out that foreign investment in Latinamerica which reached 187 billion US dollars in 2007, dropped to 89 billion last year and can be expected to further contract another 50%.
This means, according to the UN, that efforts displayed by the different countries to address the crisis "could be insufficient to avoid stagnation or even a severe activity contraction in the region".
World trade is forecasted to contract 9% this year according to the World Trade Organization.
UNECLC urges governments to increase and expand financial markets regulations to prevent an excessive proliferation of credit and an "imprudent" risk-taking such as happened in the developed countries before the explosion of the crisis.
Regulation, according to UN, is more imperative in those countries which have more developed and sophisticated financial systems such as Chile, Mexico, Brazil and Colombia.
The reports also trace the current crisis to the "significant concentration of credit in certain market segments, such as real estate".