Angry UK reaction to Spanish navy incident in Gibraltar waters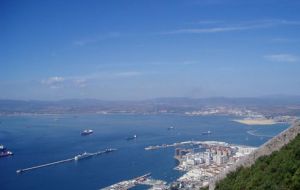 Britain has told Spain that the recent incursion by a Spanish Navy vessel was an "unacceptable" violation of British sovereignty over Gibraltar waters. The complaint comes after a Spanish Navy fisheries protection vessel carried out checks on Spanish fishermen just off Gibraltar.

Britain has reacted angrily to the incident, which is believed to be the first time in recent history that the Spanish Navy has carried out an operational task within Gibraltar waters, reports the Gibraltar Chronicle.

On Tuesday, the British embassy in Madrid delivered a formal diplomatic communication to the Spanish Government.

"The British Government has made representations to Spain underlining that the incident was a violation of the sovereignty of our waters and was therefore unacceptable," a spokesman for the Foreign & Commonwealth Office said.

A source at the Spanish Ministry for Foreign Affairs confirmed that Britain had delivered a note verbale setting out the detail of the incident and the UK's view on the matter. Spain has yet to react to the British representations.

The incident with vessel 'Tarifa' happened on May 8, just a day after the Gibraltar Government announced it was taking legal action following a row about Gibraltar waters.

The row stems from a decision by Brussels to approve a Spanish request to list most of Gibraltar's territorial sea - and an area of international waters too - as one of Spain's protected sites under EU law.

Gibraltar Government had attempted to resolve the matter diplomatically and filed its action at the last deadline.