Leopard tanks corruption in Chile jails two generals and summons ministers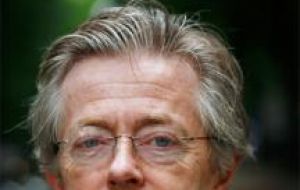 Two retired Chilean army officers have been charged with accepting bribes for the purchase of Dutch armoured vehicles in 1998. The men are accused of taking a 600.000 US dollars bribe over the sale of 200 Leopard tanks.
The money went missing during the purchase of 200 Leopard tanks in 1998. It is not clear whether the men were offered the money or whether they siphoned it off.
A court in Santiago judged on Monday that there is enough evidence to prosecute the two officers (General Luis Iracabal Lobos and Brigadier General Gustavo Latorre) and they have been jailed, pending trial.
The tanks were sold by the Netherlands' defense supplier RDM to Chile for 63 million US dollars. All of the vehicles were scheduled for replacement in 2006, because they "had already been in a deplorable state when they arrived," according to press reports in Chile.
The imputation that RDM paid bribes for the sale of their tanks must also be investigated in the Netherlands, said Dutch Defense minister Joris Voorhoeve, according to De Telegraaf on Tuesday.
The two ex-officers' alleged corruption came to light in the course of an investigation into the overseas accounts of Chile's late dictator, General Augusto Pinochet. When he died in 2006, the accounts had been frozen as part of his indictment on tax evasion charges and held 28 million US dollars.
In Santiago a former Army commander (R) General Ricardo Izurieta said that "bribes are common practice" in Chilean tender and bidding, be them civilian or military.
"The only thing I can say is that in this country people who are in the tender and bidding business, be it civilian, military or government, bribes or incentives are always offered, so who receives them finally ends in a complicated situation".
The investigation will now move to the political officials of the time: former Defense minister and currently Interior Minister Edmundo Perez Yoma and his Deputy and now a member of the Constitutional Court, Mario Fernandez.