WTO confirms ruling favouring Brazil in cotton dispute with US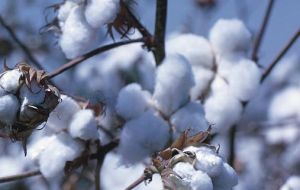 United States faces annual trade sanctions of about 295 million US dollars for failing to scrap illegal subsidies paid to its cotton growers. However the punishment, imposed by the World Trade Organization (WTO), is far less than the 4 billion USD that Brazil, which brought the case, had wanted.
A WTO panel upheld last year's ruling that subsidies helped US cotton growers undercut foreign competitors. Brazil said that its farmers and those in West Africa had suffered the most. It made reference to the 4 billion USD figure in documents it filed with the WTO about three years ago.
The US said it was "disappointed" with the overall outcome of the dispute, which saw the WTO rule that Brazil could take retaliatory sanctions against the US and "suspend concessions or other obligations".
But the US Assistant Trade Representative Carol Guthrie added the office was "pleased" that arbitrators had "awarded Brazil far below the amount of counter measures it asked for". Guthrie added, "At this time, we do not know when or if Brazil will move to obtain final authorization to suspend concessions or when or if Brazil would act on any such authorization."
Saxby Chambliss, a Representative from the cotton state of Georgia said he is pleased the size of the award is less than requested by Brazil, "the complexity of the decision with regard to the export credit and cotton programs does not seem to be rooted in the Uruguay Round Agriculture Agreement. The panel report may make it harder to reach an amicable resolution with Brazil in this case and because of the complexity of the Arbitration panel's decision will certainly complicate negotiations in the Doha Round."
Chambliss said the WTO panel ignored changes Congress and the US Department of Agriculture (USDA) previously made to the export credit and cotton programs administratively and in the Deficit Reduction Act of 2005 and the 2008 farm bill to specifically address earlier concerns of the dispute settlement body.
"Since 2005, US production of upland cotton has decreased by 45% and US share of the export market has dropped by almost 20%. To assume that the US cotton program is causing serious prejudice to Brazilian farmers is not only factually incorrect but defies common sense. In addition, US government data on our export credit programs clearly illustrates that GSM-102 is not an export subsidy, but is in fact providing a net return to the federal government," Chambliss said.
US cotton subsidies were one of the most contested issues in the Doha round of world trade talks. Producers in developing countries, especially in Africa, say the US subsidies squeeze their own farmers out of the market.
About 12.5 billion USD was paid to US farmers by Washington between August 1999 and July 2003, Brazil had claimed.