"Isolated" Colombia seriously considering abandoning Unasur
Thursday, September 17th 2009 - 13:35 UTC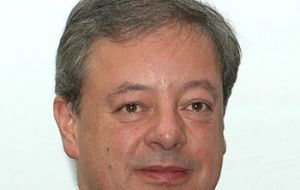 Colombia could consider quitting the South American Nations Union, Unasur, if the block does not agree to debate issues related to drug trafficking, terrorism and arms purchases. There is a lack of "sensitivity" from other members to consider these issues.
"If there is no sense of urgency on these issues as they are for Colombia, we will be mere spectators. In that case we will have to evaluate the possibility of pulling out", said Colombian Defence Minister Gabriel Silva at the end of the regional summit of Foreign and Defence ministers in Ecuador.
Minister Silva admitted the Unasur meeting in Quito had been "very strained and difficult because some countries allied against Colombia to question a military cooperation agreement with the United States and ignored other sensitive issues for regional security.
Venezuela said that the seven Colombian bases where US forces are to be deployed could be used "to gather intelligence, counterintelligence and conspire against us" and added the Venezuelans should get prepared for a possible armed conflict with US and Colombia.
Unasur Foreign and Defence ministers concluded the meeting in Quito without having reached a definitive agreement on transparency regarding security policies. Colombia came under intense criticism for denying revealing the security cooperation agreements signed with Washington.
The official position from the Colombian government is that it is willing to reveal details of agreements with the US as long as the rest of the members of Unasur comply with the same commitment.
Defence minister Silva told his peers Colombia would not be involved in an arms race, as in neighbouring countries and that the purchase of military hardware is geared to combat drugs trafficking and terrorism.
"We are not going to let ourselves be tempted by threatening games from neighbours", underlined Silva.
Russia this week was granted a 2.2 billion US dollars loan for the purchase of tanks and missiles systems. This comes on top of previous purchases of fighter-bombers, helicopters, submarines and infantry weapons.
Brazil, Chile, Ecuador and even landlocked Bolivia are involved in significant military hardware purchases, totalling over 25 billion US dollars.