New 2009 high for oil while US dollar keeps sliding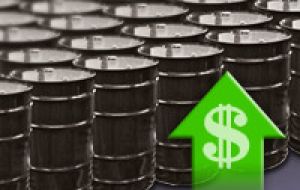 The price of oil has reached a new high for 2009, continuing its recent rise on the back of the weak US dollar and strong US company results. US crude settled up $1.08 at $79.61 in New York trading.
Meanwhile London Brent crude rose 78 cents to at $77.77
Oil prices surged last week, as encouraging US bank results fuelled optimism for the global economy.
Analysts said the short-term direction of oil would depend on the dollar and the next round of corporate results. And there was much caution that the price rises seen in recent days could easily be reversed.
"The spectacular gains were overwhelmingly driven by financials and market optimism rather than fundamentals," said JBC Energy in Vienna, adding there was "no reason" why prices should not return to between $65 and $75 where they had been for several weeks.
They believe the price of oil is more likely to drop back rather than move higher once fundamental factors re-establish themselves as the main driver of the oil price.
These factors include spare capacity, low profit margins for refiners, a "massive stock surplus" of products such as diesel and heating oil, and lacklustre demand among industrialised nations, JBC argued.
Meantime the US dollar lost more ground against the Euro, falling to 1.49, just short of the 14-month low of last week.