Climate change causes and potential effects divide scientific community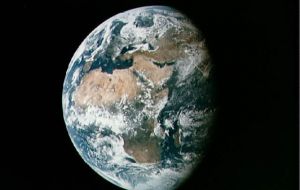 A growing number of scientists, along with the general public, are disputing the common consensus over the causes and potential effects of climate change. Recent studies have shown that the hottest year on record in recent history was in fact 1998 and that no increase in global temperature has been observed for the last 11 years, adding further scepticism to the climate debate.
Away from the growing number of complete sceptics, many scientists have been looking at solar activity and ocean cycles, rather than man-made CO2 emissions for the cause of the warming period we experienced towards the end of the 20th century.
However, it is not only the scientists who are questioning these claims, but also the general public. In a study conducted by Cardiff University this year, it was discovered that four in 10 people in the United Kingdom believe that many leading experts still question the evidence, whilst one in five are "hard-line sceptics."
The study also found that men are more sceptical than women, as are people who live in rural areas over those who live in urban areas, the BBC reports. However, this controversy over global warming goes largely ignored by the mainstream media, who are still set on drawing-in readers through increasingly apocalyptic headlines and alarmist claims.
Simon Retallack of the Institute of Public Policy Research (IPPR) has described the ongoing media frenzy surrounding climate change as "climate porn." In a previous article, FIS.com looked at how environmental activist organisations such as Greenpeace are, in part, to blame for the sensationalist claims made in the media. Government alarmism was also looked at in the article.
This month, a £ 6 million (EUR 6.5 million) UK government TV advertisement has sparked outrage among the British public since it has been accused of unnecessarily frightening children. The ad shows a storybook where household pets are drowning due to the effects of climate change. The ad was made after government research suggested that over 50% of the UK's population did not think that climate change would affect them. (FIS/MP).-
See: Co2 Bedtime 60 EDIT DCP H264 16x9WS