United Arab Emirates promises extra liquidity to Dubai's banks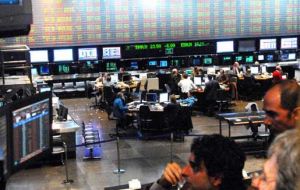 The central bank of the United Arab Emirates (UAE) has said it will provide banks with extra liquidity. The news comes days after the state-owned Dubai World said it would ask for an extension on repaying its debts, sending world stock markets tumbling.
The liquidity will be available to all UAE banks as well as foreign banks operating in the Emirates.
Dubai's government is expected to make a statement before the market opens on Monday, to try to reassure investors. Meanwhile, neighbouring Abu Dhabi has said it will "pick and choose" how to assist Dubai.
"We will look at Dubai's commitments and approach them on a case-by-case basis," an Abu Dhabi government official said on Saturday.
"It does not mean that Abu Dhabi will underwrite all of their debts," he added.
The announcement from the central bank came the day before markets in the Middle East reopen after the Eid holiday.
"[The] central bank has issued a notice to UAE banks and branches of foreign banks operating in the UAE, making available to them a special additional liquidity facility linked to their current accounts at the central bank," it said in a statement.
The bank added that the banking system in the UAE was more sound and liquid than a year ago. As a result of Dubai's debt problems, banks face heavy losses and the risk that depositors could rush to remove cash from the system.
"It might support the market a little bit but I don't think it is enough," said Shawkut Raslan from Prime Emirates brokerage.
"I think some foreigners will take their money out of the country and others will be afraid to put their money into these markets". (BBC)