Magallanes region unemployment remains steady above 8%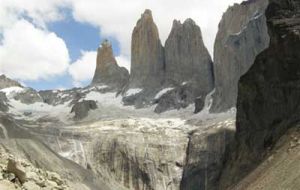 Magallanes Region in the extreme south of Chile has dropped from fourth to sixth place in the ranking of regions with the least unemployment, according to the latest release which shows the rate jumped to 8.2% in the August-October quarter. This represents a 6.5 percentage point increase over the same period a year ago and half a point compared to the previous July-September quarter.
Jose Gabriel Parada, regional head of the Statistics Office, INE, said the percentage is similar to that of 1998, 2000 and 2004, and has been particularly hard for women, 10% jobless compared to 7.3% for men.
He also pointed out that Magallanes labour force has been increasing steadily in the last four years, from 66.000 to 72.000 nowadays. This represents a 9.7% increase (6.440 people) from this quarter compared to a year ago.
Magallanes region has 66.570 employed, 2.6% more than a year ago and 5.930 are jobless. Punta Arenas unemployment reached 8.9% (4.830 jobless); 10.4% in Puerto Natales and 7.9% in Porvenir.
Sectors which suffered most job losses in the last twelve months: mines and quarries; manufacturing; public utilities (power, gas and water) and construction. The only sectors that created jobs were retail and financial services.
Miguel Palma Chile's Economy ministry representative in Magallanes region admitted concern about the unemployment rate but recalled that tourism related activities have dropped significantly (up to 40%), and also argued that in the last few years the labour force had increased precisely because Magallanes had the lowest unemployment.
Chile's national unemployment reached 9.7% in the August-October quarter and 10% in metropolitan Santiago.