Uruguayan economy forecasted to grow 4%; peso appreciated 25% in 2009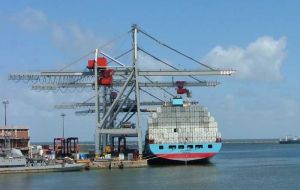 Uruguay's peso achieved a record annual gain as neighboring Brazil's economic recovery fueled demand for the country's exports. The peso has jumped 25% this year, (9.4% in the last quarter) its biggest annual advance since the government created it in 1993 to replace the nuevo peso as part of an effort to stem surging inflation.
The currency slipped 0.6% on Wednesday to 19.5500 per dollar. Uruguay's financial markets are closed Thursday and Friday January first for the New Year's holiday.
Uruguay benefited from the rebound that began in the second quarter in its northern neighbor Brazil, one of the first recoveries among the world's major economies. Brazil is Uruguay's biggest trading partner, buying about 17% of its 5.9 billion US dollars of exports in 2008, according to Uruguay's national statistics institute.
Uruguay's central bank lowered its benchmark lending rate last week to 6.25% from 8%, the third reduction this year, after annual inflation slowed to 6.4% in November from 6.5% the previous month. The bank targets annual inflation of between 4% and 6% over the next 18 months.
The country's agriculture-based economy grew 2.5% in the third quarter from the previous three-month period and 1.85% over the same period a year ago, the central bank reported on December 15.
The Uruguayan government estimates 4% growth in 2010 and boasts that it will be one of the few countries in the world to end 2009 having expanded 2%.
Following a long recessive period from 1998 to 2003 Uruguay begun a strong recovery with "Chinese" growth rates until the last quarter of 2008 and the first quarter of 2009. However government spending and investment plus domestic demand helped to boost the economy that begun recovering by mid year.
So far this year all sectors of the economy managed to keep growing except for construction and manufacturing.