Repsol forced to reassess its Bolivian hydrocarbons reserves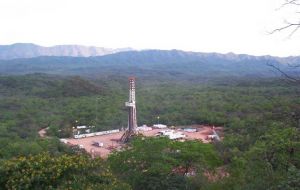 Oil company Repsol YPF is studying the impact on its hydrocarbon reserves accounting as a consequence of a change in Bolivian law, but has not made a decision on whether to lower its reserves, a spokesman for Spanish firm confirmed this week in Madrid.
Early last year, Bolivia approved a new constitution which tightens the country's control over its hydrocarbon assets, prompting stricter reporting requirements for US-listed companies operating in Bolivia from the Security and Exchange Commission.
Spanish financial daily Expansion reported on Tuesday that the regulatory changes could force Repsol to lower its accounted reserves by 90 million barrels of oil equivalent, approximately 4% of the company's reserves.
The Repsol spokesman added the possible write-down was an "accounting change that would have no effect on our business" or earnings. Repsol will continue to operate in Bolivia as previously.
Last week, Brazil's Petrobras said its total proved reserves fell 1.5% last year as it excluded stocks managed in Bolivia from calculation.
Bolivia's President Evo Morales nationalised the country's energy industry in 2006, raising taxes on energy investors.
He seized control of several energy companies, including the largest pipeline operator, previously controlled by Ashmore Energy International, and last year he nationalised Air BP, a division of British oil major BP Plc.
Bolivia has the second largest-reserves of natural gas in South America, and is the region's biggest exporter.