Canada confident of its oil potential development in spite of Venezuela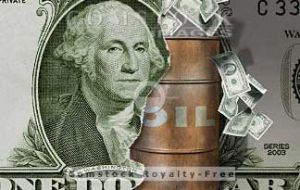 An assessment that Venezuela sits on one of the largest oil fields on record does not threaten the potential of Canadian reserve development, analysts said.
The US Geological Survey said Venezuela's Orinoco region holds more than 500 billion barrels of oil, making it the "largest accumulation ever assessed" by the natural resources agency.
Mike Percy, Dean of the Business School at the University of Alberta, told the Calgary Herald that Canada shouldn't be concerned about the assessment.
"At the end of the day, it's not a game-changer," he said.
Canada holds about 1.7 trillion barrels of oil in place. Technological challenges in unlocking the oil trapped in tar sands lowers the recoverable reserve estimate to about 311 billion barrels, however.
Italian energy giant Eni formed a joint venture with Petroleos de Venezuela PDVSA to develop the Orinoco belt this week. But Percy said that instability and uncertainty in Venezuela makes their oil less attractive to investors.
"In Venezuela, you can put (money) in, but the odds are, you're not getting it back" he said.
The Eni/PDVSA agreement involves 18 billion US dollars worth of projects to pump and refine oil from the Orinoco Belt in central Venezuela. The venture expects to pump 240,000 barrels a day after spending 8.3 billion USD to develop the Junin 5 block.
First oil will be pumped in 2013, Eni said today on its Web site and reach full production in 2016.
Eni also plans to build a 9.3 billion USD, 350,000 barrel-a- day refinery to convert crude oil from the existing Petromonagas project in the Orinoco into higher-value products. Italy's Eni will hold 40% of the venture and PDVSA the rest.