Communist party eliminated from Chile's political parties registry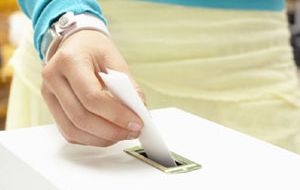 Chile's Electoral Service, Servel cancelled the registry of seven political parties, among which the Communist Party for not having complied with the rule which demands a minimum 5% of valid votes of total turnout in last December 13 presidential election.
The resolution published this week in the Official Gazette includes besides the Communist party, the Humanist, Ecologist, Country Force, Christian Left, Chile First and the Broad Social Movement, MAS, political organizations.
"These political parties have incurred in the dissolution clause", said the resolution.
However the resolution can be appealed or a new registration request process can be started before Servel.
Following on German electoral legislation, the Chilean law establishes that parties must obtain a minimum of 5% of valid votes or the election of four members of Congress in the last national election.
None of the seven parties complied with the request on December 13.
The Communist party managed to return to Congress with three elected members of the Lower House as part of a political agreement with the ruling coalition Concertación.
The MAS grouping was created by Senator Alejandro Navarro to promote his (failed) presidential pre-candidacy following his resignation from the Socialist party.