Mujica first overseas trip: Piñera's inauguration and Bolivia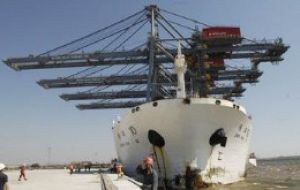 Uruguayan president Jose Mujica will be present Thursday at the inauguration ceremony of Chilean president-elect Sebastián Piñera and will later travel to Bolivia, his first overseas trip since taking office March first, according to government house sources.
Mujica will be accompanied by Foreign Affairs minister Luis Almagro; Defence, Luis Rosadilla and Agriculture and Livestock, Tabare Aguerre.
On Wednesday afternoon Mujica will be travelling on a scheduled commercial flight and at night will participate in the Palacio de La Moneda of a farewell ceremony from outgoing president Michelle Bachelet to all foreign visiting delegations.
On Thursday March 11, Mujica and the Uruguayan delegation will travel to Valparaiso for the formal inauguration of President Piñera at the Chilean Congress and in the evening to Santiago when the conservative leader will make his first address at the Palacio de la Moneda and officially greet foreign delegations.
Outgoing president Bachelet was scheduled to visit Uruguay on March first for Mujica's inauguration but had to cancel the trip because of the earthquake.
On Friday Mujica leaves for Buenos Aires and later to Santa Cruz de la Sierra and Cochabamba where he is scheduled to meet with Bolivian president Evo Morales.
Morales have a long personal relation with Mujica and was present in Montevideo for the former guerrilla's inauguration ceremony.
Mujica is expected to invite land-locked Bolivia to participate in the construction of a deep sea water port to the east of Uruguay, next to Brazil on the Atlantic Ocean.
The project demands an investment of 1.5 billion US dollars and Mujica has the intention of inviting Mercosur members (Argentina, Brazil and Paraguay) as well as other potential beneficiaries to participate in the financing and development of the port.
"The port is a vital instrument for integration and development of each country's zone of influence" said Mujica.