Chile creates Emergency Jobs Program to counter massive layoffs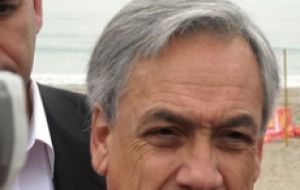 With many Chilean companies using the 'Fuerza Mayor' clause to terminate contracts with their workers in the wake of the February 27 earthquake, Chile's government this week announced creation of 13,000 new emergency jobs for the most devastated zones and the creation of special loans for the most damaged companies.
At the same time, the Chilean Labour Ministry published an official document that specifically stating under which circumstances and conditions the controversial 'Fuerza Mayor' clause can be used.
President Sebastián Piñera said in an interview with local station TVN on Sunday that the layoffs can be justified only "if the companies have been directly damaged and cannot continue with their productive activities."
Piñera declared that he will personally supervise the situation to make sure there are no abuses, such as the ones suffered by 90 workers in Chiloé — a zone that was not devastated by the earthquake — who were recently fired under the 'Fuerza Mayor' clause.
By Beatriz León M. – Santiago Times