Argentina expects a 2009/2010 crop of 91 million tons, up 48%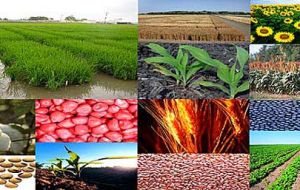 Argentina's 2009/2010 crop is estimated in 91 million tons, 48% higher than the previous mainly because of improved yields thanks basically to more regular rainfall, courtesy of the El Niño climate phenomenon.
The harvest will be only a few million tons short of the 2007/08 record of 96.7 million tons and 12% higher than estimates at the end of last year.
In 2009 grain and oilseed exports from Argentina dropped 34.1% to 50.9 million tons because of a fall in overall production caused by a prolonged drought, according to consultants Sector Economic Investigations, IES. The value of exports was also down 35.4% to 18.3 billion US dollars.
During the first two months of 2009 Argentine agriculture exports dropped 21.6% compared to the previous year, reaching 6.9 million tons equivalent to 2.25 billion USD, 20% less than in 2008, because of a production drop in all farm items.
Since 2008 Argentine farmers associations and confederations are struggling with government for an end to restrictions on wheat and corn exports as well as with beef and dairy produce, which the administration of Cristina Kirchner has been enforcing to ensure domestic supply and higher prices for Argentine consumers.
In 2009 the participation of agriculture exports in the country's total of foreign sales, 55.75 billion USD reached 33.4% which is "below the 37.6%" of 2008, pointed out IES.
China is Argentina's main client for grains and oilseeds both in volume and value with a demand of 2.9 billion USD (5.4 million tons) in 2009, which is double the Netherlands, the second buyer, and ahead of Brazil, mainly because Argentina did not have sufficient wheat surplus, according to IES.