NZ dairy company in Uruguay sells land to pay debts, but plans to remain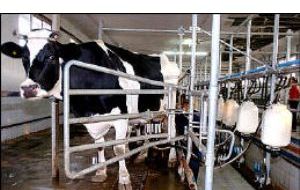 New Zealand Farming Systems Uruguay, listed in the NZ stock exchange, has sold 2,500 hectares of land on its Tobay farm in eastern Uruguay for 8.5 million US dollars in a move that will allow it to repay nearly half an outstanding debt to shareholder PGG Wrightson.
The company said the sale price (3.450 USD/hectare) was consistent with the current valuation and above the original purchase price.
Some 5 million USD of the proceeds will go to paying back a little under the NZ$16 million NZS owes in arrears to PGW relating to performance payments incurred in the 2007/08 financial year.
The remaining 3.5 million USD will allow NZS to intensify its focus on owning dairy-producing farmland and processing facilities.
Some 1500 hectares of high quality milk-producing farmland has been retained at the Tobay property, and this is where most of the investment has occurred since acquisition and where two milking sheds are operating.
The land being sold has been used for dry cattle and NZS intends from now on to graze off dry animals on farms of selected producers under contract so as to "dedicate all possible resources to increasing dairy production on the land which is more suitable for such purpose".
The company is currently pursuing further funding from a bond issue and other sources.
NZS shares were up 5.26% on Monday to 40 cents, 49% below their value a year ago.
In February, the company posted a 6.9 million USD interim loss but hoped to be in a breakeven position by the 2011/12 financial year.