China enthusiastic about reaching agreement over Argentine soybean oil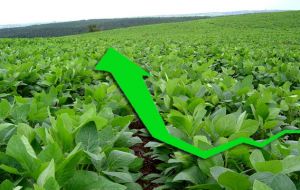 Chinese Deputy Foreign Minister, Li Jinzhang, assured that China is "highly enthusiastic" about reaching an agreement to unlock the trade soybean oil conflict between Argentina and the Asian giant, according to Chinese media.
The official also remarked that "these kinds of conflicts are very likely to happen in international commerce negotiations", and added, "But dialogue is the key to solve it. Both parties must think of the mutual benefits and develop a pragmatic collaboration."
China has blocked all Argentine soybean oil exports since April 1. Chinese authorities say new safety standards on Argentine soybean oil, were purely on safety grounds and not intended as curbs on imports.
Earlier in the week an agreement between the two nations seemed to move forward as a government official revealed that China has agreed to allow all cargo ships on their way to China to unload soybean oil at Chinese ports. Same measure would be
The official also revealed that this initial agreement was reached thanks to the efforts made by Agriculture Secretary, Carlos Cheppi, and Carlos Paz of The National Food Health Service (SENASA), who travelled to China to meet authorities in order to solve the conflict