Overwhelming Majority of Uruguayan Children access Internet Regularly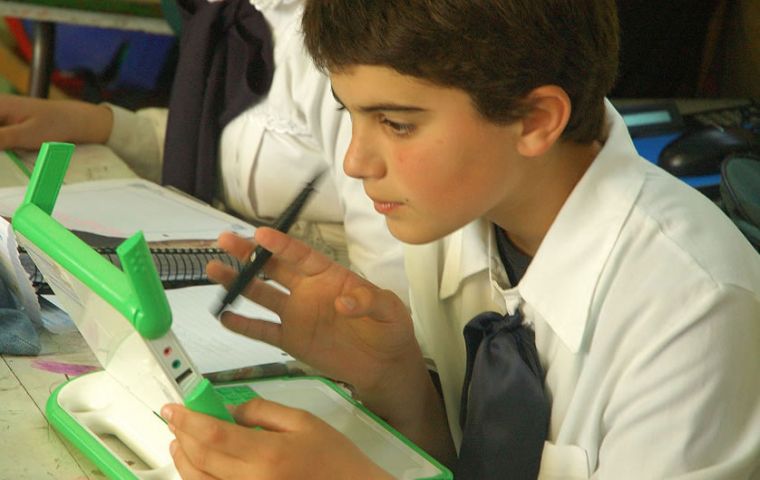 An overwhelming majority of Uruguayan children between the ages of 6 to 11 regularly use Internet according to a recent report from consultants Radar. The Seventh Profile on Uruguay's Internauts shows that 85% of children use the net which represents a 30% increase over 2008 when the rate was 55%.
The difference according to the report can be attributed to Uruguay's Plan Ceibal, education program which distributed one laptop to each school child and teacher from the public system.
The report also shows that 29% of low income homes in Uruguay have a Ceibal OLPC laptop and in 41% of homes it is the only access to Internet. In 2001 only 6% of internauts belonged to low income homes.
Out of a total Uruguayan population of 3.4 million—according to the report—1.4 million declare they access Internet. The figure means that the number of Internet users increased 8% between 2008 and 2009.
As to the most common use of Internet, 75% of interviews said sending and receiving messages; 63% looking for information; 49% to read about news and current issues; 47% to unload music and 46% to look for information on products and services.
The public opinion polls interviewed 1.804 people over 12 years of age in urban and rural Uruguay. The poll was done last November on request from the country's education authorities. The success of the Ceibal program has led authorities to plan an extension to all secondary students in government schools between the ages of 12 and 17.