Argentina Publishes Terms of the Defaulted 20 Billion Bonds Swap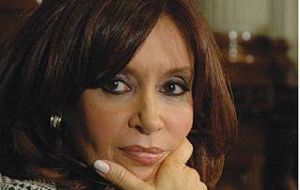 The Argentine government has published the offer to swap 20 billion US dollars in defaulted bonds on specialized media around the globe and on www.argentina2010offer.com website.
The government also filed the terms of the debt swap with regulators in Japan. The updated prospectus posted on Japan's Financial Services Agency website (www.argentina2010offer.com) said Argentina would start its swap offer for Japanese investors on May 7 and close the offer on June 7, as Japan's financial markets will be shut from May 3 to May 5 for the national Golden Week holidays.
The prospectus showed the payment date of Yen, Euro and US dollar bonds offered to Japanese investors would be Aug. 2, although it noted that any of the dates could be changed. Only a small percentage of the 20 billion in outstanding defaulted bonds is held by Japanese investors.
Government officials in Argentina have said the offer will launch on Monday in markets around the globe. The cash-short Argentine administration of President Cristina Kirchner hopes that the debt-swap and a further agreement with the Club of Paris will open access to the voluntary money market at one digit interest rates.