China at the Centre of the World with the Opening of Shanghai World Expo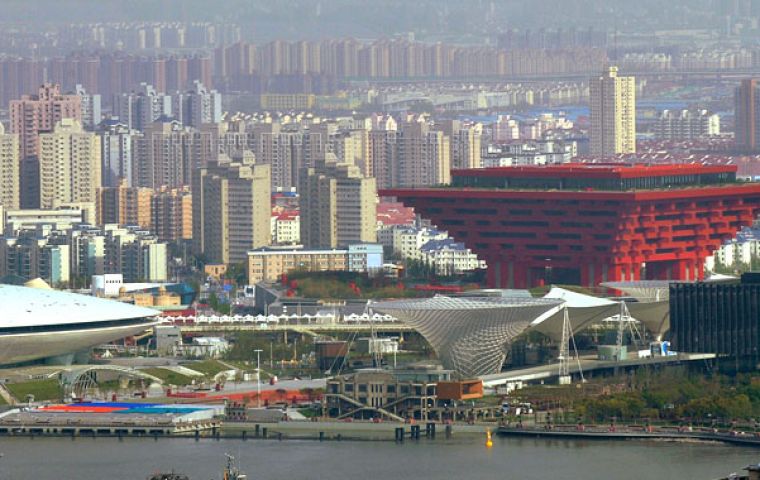 The Shanghai World Expo has got underway Friday evening with a dazzling display of artistic performances, fancy fireworks and high technologies at the opening ceremony.
After years of planning and preparation, the ceremony—featuring indoor performances and outdoor celebrations—began at around 8:00 P.M. in the Expo Culture Center at the Expo park, which spreads across 5.28 square kilometres along both sides of the Huangpu River.
Chinese President Hu Jintao declared the opening of the Expo 2010 Shanghai China in the futuristic seashell-shaped venue. International dignitaries, including French President Nicolas Sarkozy, Republic of Korea President Lee Myung-bak, Mongolian President Tsakhia Elbegdorj and European Commission President Jose Manuel Barroso and other 16 heads of state and government were in attendance at the ceremony.
The evening would be recorded in the 159-year-old World Expo history, with thousands of people watching, while hundreds of thousands more enjoying lights, fountains and fireworks that lit up the waterfront promenade, the Bund.
The indoor performances starred China's piano prodigy Lang Lang, famous for his dramatic countenance and gestures who played the New Shanghai Concerto, the event's theme music. The presence of international stars, including Andrea Bocelli, Shinji Tanimura and Maori dancers, turned the stage "truly planetary."
As the first registered World Expo hosted by a developing country, the Shanghai Expo "will be an opportunity for China and also for the world," President Hu said in a toast at a welcoming dinner for foreign dignitaries. "I am confident that, with concerted efforts, people around the world will witness a successful, splendid and unforgettable World Expo," he added.
A total of 189 countries will present their best at the six-month event, which is expected to attract 70 million visitors from China and abroad and likely to be the largest World Expo ever. Denmark brought Copenhagen's "Little Mermaid" statue. France will display seven national treasures, including works by Edouard Manet and Vincent van Gogh, while Canada's Cirque du Soleil will give dazzling performances.
The Expo will show the emergence of China at the beginning of the 21st century, International Exhibitions Bureau President Jean-Pierre Lafon said in a speech delivered at the ceremony. For Shanghai, the six-month event not only stimulated infrastructure construction and consumption, it should also help the city transform itself into a global financial centre, said Lian Ping, chief economist of the Bank of Communications, China's fifth largest lender.