Auto Industry Investment Plans Confirm Brazil as One of Five Main Global Markets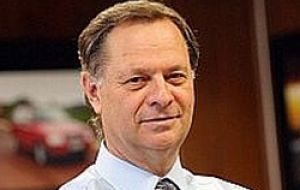 The Brazilian automotive industry will invest 11.2 billion US dollars over the next two years to 2012, an amount that tops the 8.1 billion of the three preceding years, local media said Saturday.
The new president of Brazil's National Automotive Vehicles Association (Anfavea), Cledorvino Bellini, said in a statement on the Internet portal Valor Online that the amount "means that business owners believe in this country and in its automotive industry."
How the funds will be invested will be decided by each company, since some will give priority to developing new products and others to increasing production, which currently stands at some 4.3 million motor vehicles annually.
The investment announcement comes as April car sales in Brazil are expected to reach a record for the month, despite retreating 13% from the all-time high in March, underscoring the importance of domestic demand to Brazil's economic rebound. Through Thursday last week, sales of new vehicles in Brazil totalled 261,063, down from 299,368 through the same period in the previous month, Anfavea said on Friday. The April figures are a 20.3% rise over the year-ago period.
Bellini, who is the head of Fiat (BIT: F) Latin American operations, said at an event in São Paulo that expansion plans follow an "extremely positive 2009 in Brazil." He added that consumption in developing countries—which is growing at a greater rate than the world average—will allow the Brazilian automotive industry to expand production to penetrate those markets.
Brazil's economy is forecast to grow nearly 6% in 2010, according to central bank estimates, fuelled by an increase in credit to consumers and businesses, low unemployment and rising household income. Automobile sales in the country rose 11.4% in 2009 from the previous year to a record 3.14 million units, in part because of easier credit and government tax breaks. "The country was the last to enter the crisis and one of the first to emerge from it," Bellini said.
Brazil, the fifth-biggest market for the industry, is a major market for global automakers such as Italy's Fiat, Germany's Volkswagen AG (ETR: VOW), US-based General Motors Company and Ford Motor Company (NYSE: F).